After releasing their latest Squid game on Nintendo's Wii U eShop, The Game Bakers brought their game to the world of the 3DS via the eShop. Squid's Odyssey on the 3DS plays the same as every other version, as you control Steev and his gang of squids in themed underwater levels.
  Diving into Squid's Odyssey, you encounter the story plot of the 'sea' world being taken over by some nasty creatures, and you are almost immediately flung into the action. Flinging itself is the main control here, as each squid must be flung to move and attack.  This is controlled very well on the 3DS touchscreen, but there's also circle pad controls for those seeking a more precise scheme. Squids will be flung at different speeds based on how far they are pulled back and flung, so strategy plays a part in even moving across the levels. Optional attacks are thrown in including a quake inducing ground stomp, a gun weilding pro or two, and a handful of healers to choose from for your party of four.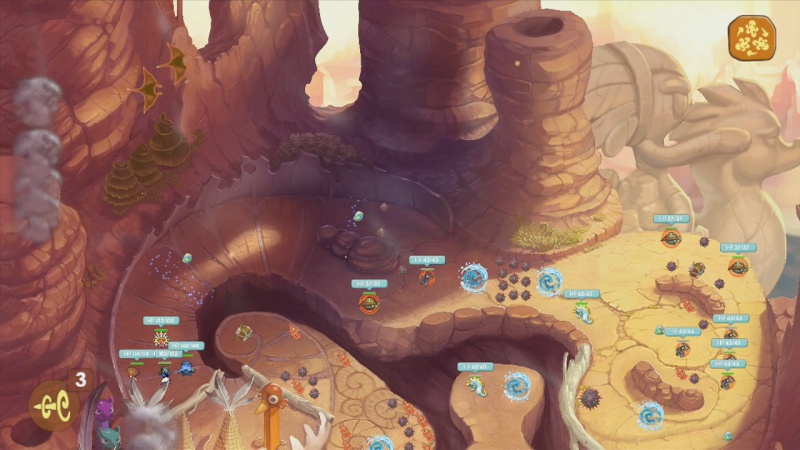 As Steev and his party fling through the levels, they are met by resistance from the game's enemies, including everything from crabs to boss battles. By flinging into them the squids cause damage based on their impact speed, in order to hopefully defeat the enemies and clear the level. However, after each squid's energy meter is depleted, the enemy gets a turn to strike back and cause some major damage in a turn based battle approach.
    Moving safely through the levels takes skill and clever planning, as does collecting each of the three unlockable stars- one is hidden in the level, and you obtain two for surviving a level and speeding through it. This along with a fair number of levels, provides a lot of content for all you squid enthusiasts out there. Top it off with extra unlockable levels, characters and helmets, and the fun goes on for a good 20 hours, at least.
  Accompanying the game's levels is a calming soundtrack featuring mainly ukelele, which fits the atmosphere perfectly. The largest negative here is the game's wavy difficulty, which can almost force grinding at points to pass, and then become easy for the next few levels.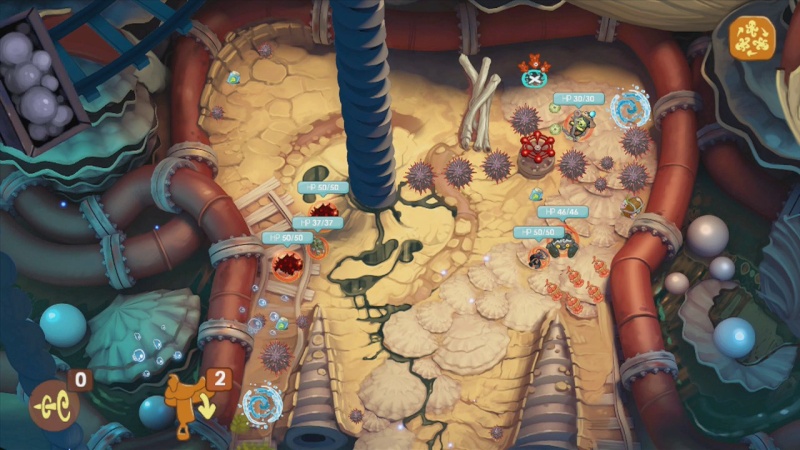 Balancing issues aside, Squid's Odyssey is a game which deserves the attention of any 3DS owner looking for a casually engaging adventure full of vibrant characters and locales. While the game is not perfect, it manages to provide a fairly large amount of entertainment for its pricing, along with a simple, but challengingly fun, new gameplay mechanic. Steev and his Squids have found their home on the eShop now, and we can't wait for whatever the Game Bakers fling at us next.
Review copy provided by The Game Bakers.