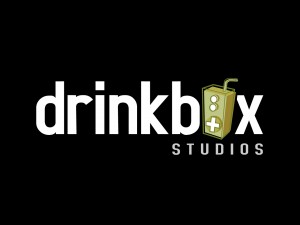 In our most recent series of articles, we're spotlighting Indie Developers who we feel are the best ones to be found on Nintendo's eShop. We started off with
Fuzzy Wuzzy Games
, developers of Armillo for Wii U, and today we'll focus on another developer who is fairly new to the eShop scene.
Drinkbox Studios formed in Toronto, Canada around 6 years ago, with most members coming directly from the recently disbanded Pseudo Interactive. Over the first few years of their existence, the company worked primarily on Tales from Space: About a Blob and Tales from Space: Mutant Blobs Attack, neither of which were able to see a Nintendo release. Their dedication shone through though, as the company had to develop games for outside parties in order to even fund the creation of their own games! Thankfully, their preserverence paid off, and the Blob games both received a fantastic reception, leaving players wanting more of the fantastic art styles, and showcasing Drinkbox's talent to the world.
Once these games were successful, Drinkbox was able to move on to more varied releases, which could target more platforms than before. Guacamelee! came out in the early half of 2013, but is still seeing release across more platforms using their proprietary in-house developed tool to build the game.
Guacamelee! Super Turbo Championship Edition finally came to the Wii U in July 2014, and recieved the same level of praise as it did in its previous iterations. In the game, you control a Luchador who progresses through a Mexican themed Metroidavania in order to save the day; it might be confusing but it is one of the best games to hit the eShop, and even the Wii U in general, as we stated in our
review earlier this year
.
The Wii U version of Guacamelee! really shows off the graphical prowess of Drinkbox Studios, and stands as the definitive version of the game to date. Drinkbox clearly is a winning development studio who has a bright future ahead of them, and we cannot wait to see how their next game, Severed, turns out. It looks to be a beautiful game, inspired by Fruit Ninja, but with a unique twist. It'll head to some mobile platforms, but Wii U seems to be a prime option for the team as well. To keep up with all of their adventures, and the future of Severed, you can follow them on
Twitter
and
Facebook
.
Now its your chance to win a NA copy of Guacamelee! STCE for yourself! You can enter our giveaway by answering this simple question in our comment section: What feature of Guacamelee! STCE excites you the most? We'll randomly choose a winner soon, in the meantime you should check out Drinkbox Studio's website and follow them on social media- they're one team you want to keep up to date with!