Worldwide Shortages Lead Consumers to Panic
Around the internet as of late, there have been many questions concerning Amiibos, specifically surrounding the shortages of popular Nintendo characters. These concerns come with good reason, as Nintendo has failed to produce enough figures of some characters to meet the demand of consumers, mainly with Villager; Wii Fit Trainer and Marth. Nintendo themselves have been very spotty on the subject, giving no seemingly definitive answer to the inquiries of many consumers.
The questions surrounding Amiibos began around their release date, when many were simply sold out on the first day. This was hardly surprising to many- a lot of products sell out quickly, and are then replenished in waves. Nintendo fans began to worry however, when this second wave never arrived. Popular gaming website,
Kotaku
, wrote how many Amiibos may not be getting a second run. To make matters worse, this news came from Nintendo themselves.
But then, an email was sent by a Nintendo employee, letting a consumer know that the Amiibos weren't going to be discontinued yet and were all still in production. Whether this employee was correct or not, we still don't know, and it was the first of many conflicting reports available. In fact, it was partially Nintendo's lack of communication between employees which lead to the mass confusion, and prices of Amiibos skyrocketed up to much more than MSRP.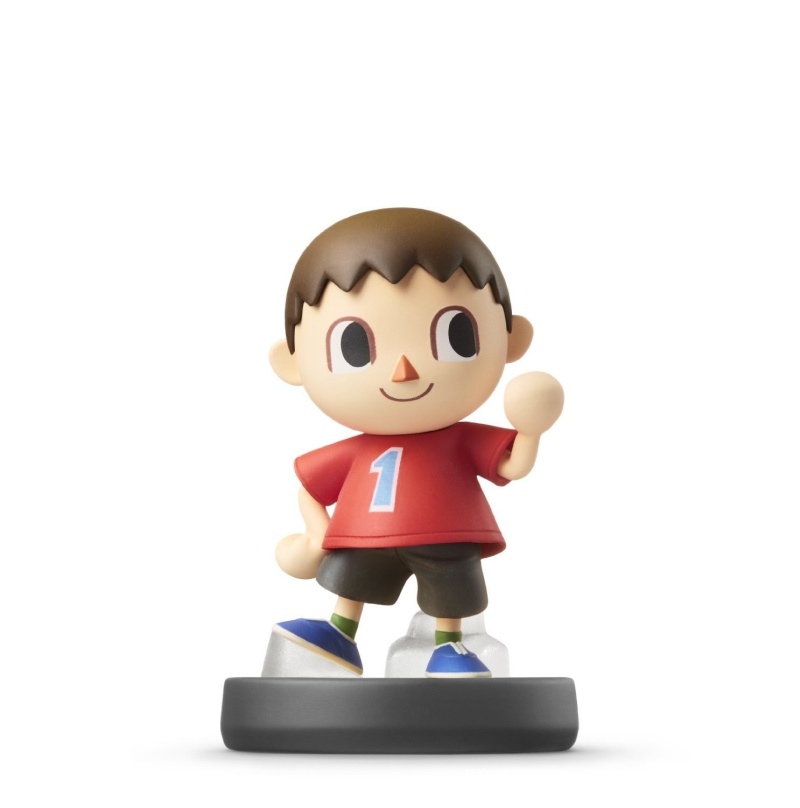 After a period of confusion, Nintendo executive Shigeru Miyamoto stepped in to clarify any situation. When talking about a discontinuation of certain Amiibo figures, he responded that:
"We're not making promises for certain figures, but the way "amiibo" is designed is that certain games can have "amiibo" specifically for that game. Other games can take advantage of past "amiibo" that developers want to make their game compatible with. In the future, we have the option, if certain "amiibo" figures are no longer available in stores, to release an "amiibo" in card form with the same functionality."
In essence, Miyamoto is letting consumers know that Amiibos are not guaranteed to be returning to shelves at any point. This statement has caused a general conclusion from the Nintendo community that Amiibos will be discontinued over time as Nintendo has limited shelf space to stock products.
However, this conclusion isn't the only which can be drawn from the statements. The major contstraint listed was not price, lack of sales or even lack of interest, only shelf space. With Nintendo creating a large push to sell products online, whether it be via eShop or even on their website, Nintendo is opening up to the uses of the internet as a market.
Nintendo could go in a different route, and offer Amiibos online for sale as well. From a business perspective, it makes sense for the company. They produce Amiibos only when they are wanted for purchase, and sell them directly to the consumer- with no worry of selling stock to stores.
This online approach, if combined with selling a card form of the figures at a discounted price, could easily be done by Nintendo. And with the rates Amiibo are selling at lately, the option is becoming more and more likely. While the threat of discontinuation is always relevant to certain Amiibos, so is the hope of a different distribution method.
Another often ignored quote from Miyamoto is a vital one, where he mentions that they will (not a possibility, they actually are planning to) launch smaller Amiibo figures at a lower price range. They hope that with a variation in price range, consumers will all be able to enjoy Amiibo. And this holds true even now.
Say that Marth is discontinued as a Super Smash Bros Amiibo. He is no longer being produced, and this is why stores cannot restock his figure. Now, Nintendo knows they sold out of Marth Amiibos. So they make a new batch, of smaller and cheaper ones to sell. This takes up less shelf space, less cost and less of a risk to produce as a company. It also allows consumers to still get Marth Amiibos, therefore reducing the price of those being sold secondhand, allowing people to obtain whichever version they want easily, when compared to having one sold out option.
One of Nintendo's other options listed is to release discontinued Amiibos at later dates in Card form, at hopefully a lower price. This would be to allow games to continue supporting the Amiibos in game without isolating new users who may not have gotten a Marth or Wii Fit Trainer Amiibo for Smash Bros. But this doesn't seem likely to be the only solution. Nintendo has hinted at Amiibo content in games like the next Animal Crossing- and they likely would launch a new Villager figure along with that game. They might even relaunch the original figure, just closer to the game's release date to guarantee sales.
Nintendo's approach to Amiibos is working very well. By limiting the initial number of figures, they are ensuring that they all practically fly off of the shelves. By doing so, the company is ensuring that they always have stores buying as many of the figures as they can, rather than having every single store filled with duplicates and no room to order more. It's a business decision, and Nintendo is likely aiming to always have rotating Amiibos in stock- it is definitely an option for fan favorites and desired figures to simply return once the characters have all been released, but not before, because Nintendo wants to sell all of the characters, and not have everybody content with the first batch.
Deciding after less than one month that certain Amiibos are gone forever is a flase conclusion, even if the facts may at first appear to point that way. So, have Amiibos been discontinued? No. Has production of Wii Fit Trainer, Villager and Marth been confirmed? No, not that either. Despite the lack of information, Nintendo is pushing for Amiibos to be included in nearly every upcoming game they're producing. Nintendo has also experienced a very successful level of sales for every round of Amiibos sold so far. If Amiibos seem to be their focus for 2015, and the company is still pushing them despite product limitations, it seems likely that Amiibos, in one form or another (and probably in both forms), will be here to stay for the long run.