Review: Toys vs. Monsters (3DS eShop)

Sat Jan 24, 2015 9:01 pm by Professor Clayton


Almost everyone has memories of when they were a small child and would spend countless hours simply enjoying playing with toys. EnjoyUp Games tries to capture this dreamlike time from our childhood and incorporate it into a tower defense game, most similar to Plants vs. Zombies. While ultimately providing the intended game, Toys vs. Monsters …

[ Full reading ]
Comments: 2
Review - GetClose: A Game For RIVALS (Wii U eShop)

Fri Jan 23, 2015 10:27 pm by Poco Dip
Keep Your Friends Close But Your Rivals Closer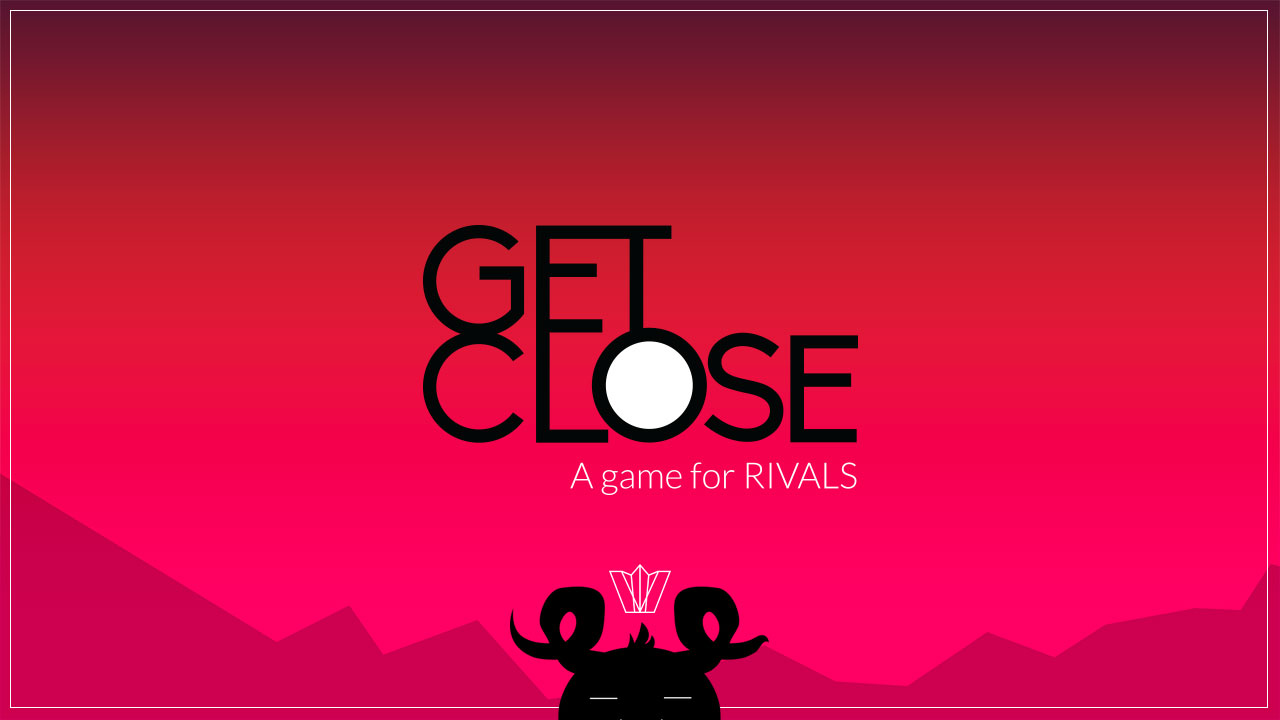 Wombat Source really caught on to the rising trend of multiplayer games, especially with their new title, GetClose. However, will the aspect of only multiplayer drive people away from Wombat Sources fun, challenging new game?

           GetClose is an arcade …

[ Full reading ]
Comments: 5
Review: Pier Solar and the Great Architects (Wii U eShop)

Thu Jan 22, 2015 7:41 pm by Professor Clayton


Japanese RPGs are one of the most fondly remembered genres from the SNES era of gaming, when dozens of potential adventures crossed the ocean to hit American store shelves. While the games made many advancements in their time, some players will be all too quick to bring up the negatives involved in the genre as well. Pier …

[ Full reading ]
Comments: 1
Roundup: What the Shutdown of Club Nintendo Means for Nintendo Fans

Tue Jan 20, 2015 6:36 am by Professor Clayton
The Possibilities Are Endless


Today Nintendo announced via Press Release the future of its Club Nintendo rewards program, one which surprisingly ends relatively soon, June 2015 to be exact. Though promising the best for players, and offering up a free Flipnote Studio 3D download for every member (minus online galleries however) as well as a …

[ Full reading ]
Comments: 0
Indie Dev of the Day and Giveaway: Day 8

Sun Jan 18, 2015 12:42 pm by Professor Clayton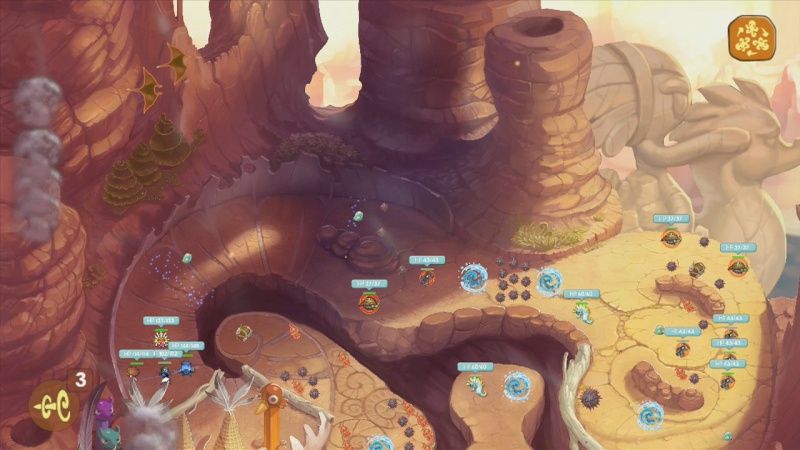 Its been a little while since we've run an installment in this series of articles, with one spotlight this year and most coming from 2014 . We're happy to be bringing this back into 8 Bit Forward and hope that it can stay as a recurring series on the site for sometime. This particular Indie Developer is known for their …

[ Full reading ]
Comments: 3
Review: League of Heroes (3DS eShop)

Sat Jan 17, 2015 12:35 pm by Professor Clayton


Lately the eShops have both been seeing an increase in the number of mobile titles ported over with new control schemes, some of which turn out better than the original and some that don't transition well. As such it makes sense for gamers and publishers to be wary of bringing titles over to Nintendo systems, but this hasn't …

[ Full reading ]
Comments: 1
Review: Pyramids 2 (3DS eShop)

Sat Jan 10, 2015 3:33 pm by NoUsernameHere
Perhaps these Pyramids aren't so Mysterious


Platformers have always been a big thing in the gaming buisiness. From Pitfall, to Super Mario Bros., platformers have always had a big impact on the industry. Puzzle games have also been a big thing, games like Tetris and Professor Layton leaving a big impact as well, mostly on the …

[ Full reading ]
Comments: 3
Review - 99Moves (Wii U eShop)

Fri Jan 09, 2015 6:08 pm by Dash
I Got 99 Problems But Moving Ain't One


           It's always fun to see a new title integrating a mechanic that can challenge the player to think about what they're doing as they play. 99Moves tries to bring in a new limit to their 99 games (which would include 99Bullets …

[ Full reading ]
Comments: 4
Review: Sportsball (Wii U eShop)

Wed Jan 07, 2015 5:15 pm by Professor Clayton


Nintendo consoles have a long history of offering a variety of games tailored towards a local multiplayer experience. However, with the option to have online play many developers simply choose to ignore the potential of a local only multiplayer party game. TOO DX set out to capture the excitement of gaming in the same room as …

[ Full reading ]
Comments: 2
Indie Dev of the Day and Giveaway: Day 7

Fri Jan 02, 2015 2:03 pm by Knuckles


Our Indie Spotlight has highlighted developers who have released highly praised games, but typically only have one on the eShop. Having released several games on both the DSi Shop and 3DS eShop, Goodbye Galaxy Games is a fitting addition to round out our giveaway. With a total of six games, four on DSiWare, two on the 3DS eShop, this team is …

[ Full reading ]
Comments: 13
Review: TOSS N GO (Wii U eShop)

Thu Jan 01, 2015 7:46 pm by Professor Clayton


TOSS N GO is the latest release by active developer RCMADIAX, who now has released half a dozen eShop games in less than a year. It is well known that with short development times comes simplistic games, however RCMADIAX's games have always been fun to play, at least for a while.

TOSS N GO follows the previous games' formula to a T, and is …

[ Full reading ]
Comments: 0
Indie Dev of the Day and Giveaway: Day 6

Tue Dec 30, 2014 1:16 pm by Knuckles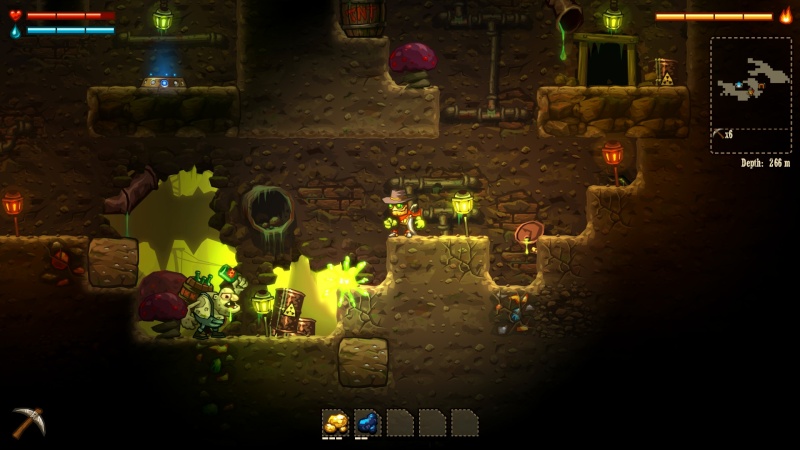 Like so many of the other developers we have featured on our Indie Dev of the Day, the developers, sometimes against all odds have dug their way to the top. Image and Form did that quite literally with Steamworld Dig, their claim to fame hit that is now available on many different platforms such as Nintendo 3DS & Wii U, …

[ Full reading ]
Comments: 6
Review: My Style Studio: Hair Salon (3DS eShop)

Mon Dec 29, 2014 11:34 am by Professor Clayton



There aren't very many haircut simulators available for purchase due to the fact that it never quite mirrors the feel of cutting actual hair. Swiping a stylus across the screen isn't even close to that of holding a pair of scissors or comb, yet this hasn't stopped developer Cypronia from trying to bring the joy of the barbershop to the 3DS eShop.




[ Full reading ]
Comments: 0
Review: Plenty of Fishies (Wii U eShop)

Sun Dec 28, 2014 5:19 pm by Professor Clayton
Drowning in Rotten Fishies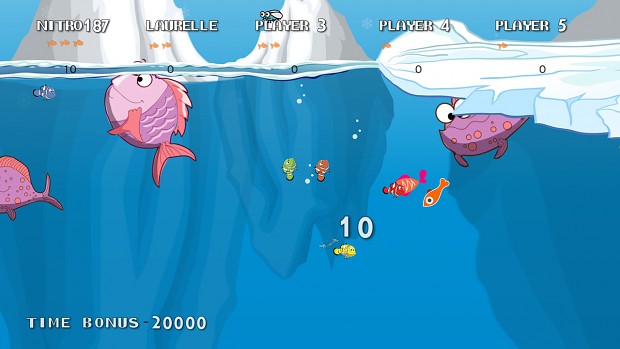 The Nintendo eShop can truly be a wonderful place, as it allows developers to release a myriad of creative games to millions of consumers with relatively low risk. Unfortunately, the eShop also allows quite the opposite to happen, with a increasing number of low quality games sneaking by quality control and vying …

[ Full reading ]
Comments: 2
Roundup: Are Certain Amiibos Really Being Discontinued, or Not?

Fri Dec 26, 2014 9:51 am by Professor Clayton
Worldwide Shortages Lead Consumers to Panic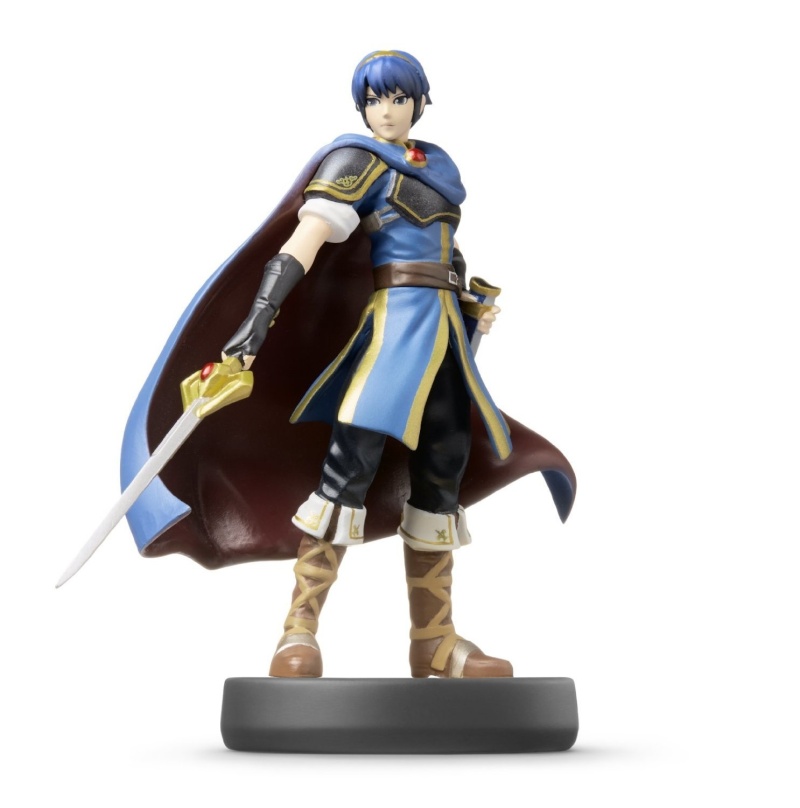 Around the internet as of late, there have been many questions concerning Amiibos, specifically surrounding the shortages of popular Nintendo characters. These concerns come with good reason, as Nintendo has failed to produce enough figures of some characters to meet the demand of consumers, mainly …

[ Full reading ]
Comments: 3
Review - Tengami (Wii U eShop)

Wed Dec 24, 2014 9:14 pm by Dash
You Won't Need to Block These Pop-Ups


           Do you remember those pop-up story book your parents would read you as a child? Well, apparently the developers at Nyamyam did, and they created Tengami as a result. Does Tengami hold that wonderful sense of atmosphere, though, or does it fall flat?




[ Full reading ]
Comments: 1
Review: Fairune (3DS eShop)

Tue Dec 23, 2014 7:22 am by Professor Clayton
The Legend of Fetch Quests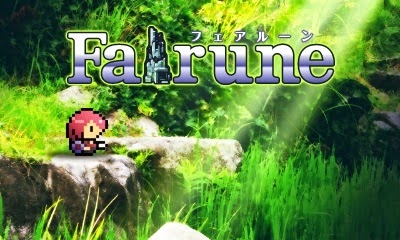 Lately, Circle Entertainment has been provider of some high quality titles on the 3DS eShop. 8 Bit inspired games like The Legend of Dark Witch and Demon King Box have been surprisingly enjoyable affairs, and Circle Entertainment hopes to continue the trend with Fairune's take on top down puzzle solving mixed with …

[ Full reading ]
Comments: 0
Community: Finding the Best Mario Kart | Round 7

Mon Dec 22, 2014 10:34 am by Professor Clayton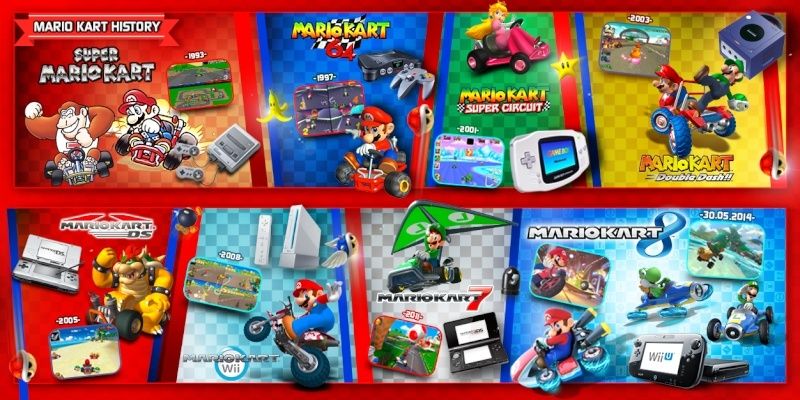 It's been a long road, ladies and gentlemen. Throughout 4 qualifer votes and two more semifinals, you've narrowed the choice for best Mario Kart down one by one. In one corner, we have the much beloved Mario Kart Double Dash!! of the Gamecube era. In the challenger's corner we have Mario Kart 8, coming strong out of …

[ Full reading ]
Comments: 0
Review - Cosmophony (Wii U eShop)

Sun Dec 21, 2014 6:00 pm by Dash


           There is an ongoing debate on what the difficulty level of a video game should be. Some prefer easy games they can relax to, others prefer games with the option of different levels of …

[ Full reading ]
Comments: 1
Review: Xeodrifter (3DS eShop)

Sat Dec 20, 2014 4:13 pm by Professor Clayton
Y Can't Xeodrifter Crawl?


Metroid is a series many gamers hold close to their hearts despite its being over two decades old. Among the many games Metroid has inspired over the years, none have quite managed to reach the pinnacle of success which Nintendo created for Samus Aran. However, a new challenger approaches, in form of Xeodrifter by …

[ Full reading ]
Comments: 0
Statistics
We have 76 registered users
The newest registered user is 4r

Our users have posted a total of 2575 messages in 247 subjects