Review: SKYPEACE (3DS eShop)

Thu 24 Jul 2014 - 17:22 by Knuckles

A welcomed new occurrence to the Nintendo eShops are budget titles, whether it be Blok Drop U or Bird Mania Christmas 3D. Joining these ranks is SKYPEACE, a brief, enjoyable stage based runner that finds players surfing the skys, and battling aliens, attempting to stop an invasion.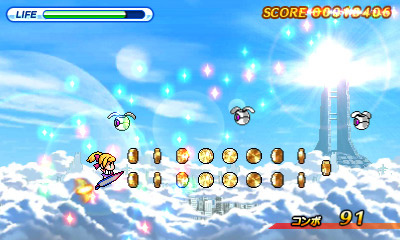 Or at least thats what we could gather from the story, it isn't mentioned once in the game, or the instruction manual. The instruction manual raised more questions than answers, such as "You say there are power ups, but what are they?" Another annoyance is the general lack of description for treasures you collect, since there is a handful of special treasures to collect and …

[ Full reading ]
Comments: 3
Armillo Review (Wii U eShop)

Wed 23 Jul 2014 - 19:50 by Professor Clayton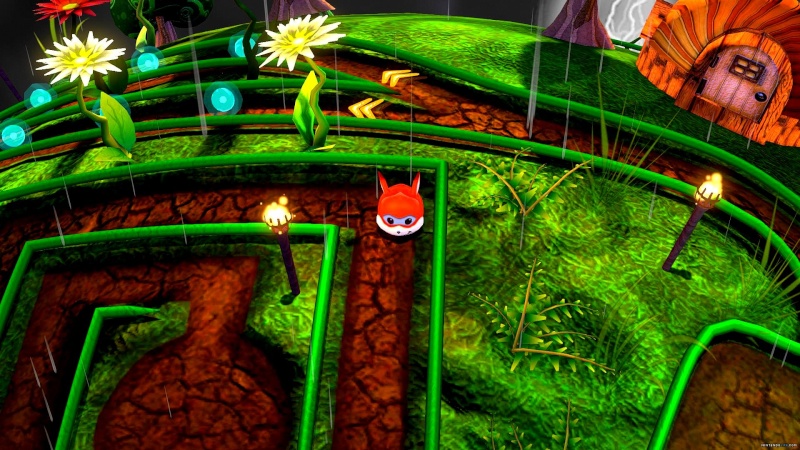 The latest of many Indie games to roll onto the Wii U eShop is simply titled Armillo; a game which boasts a simple concept of saving your armadillo world from invading creatures while rolling around planets and defeating enemies. Combining gameplay elements from established franchises such as Sonic and Super Mario Galaxy, Armillo bucks the increasingly popular trend of simply ripping off ideas for profit, and manages to sucessfully combine these features and create a truly enjoyable game experience.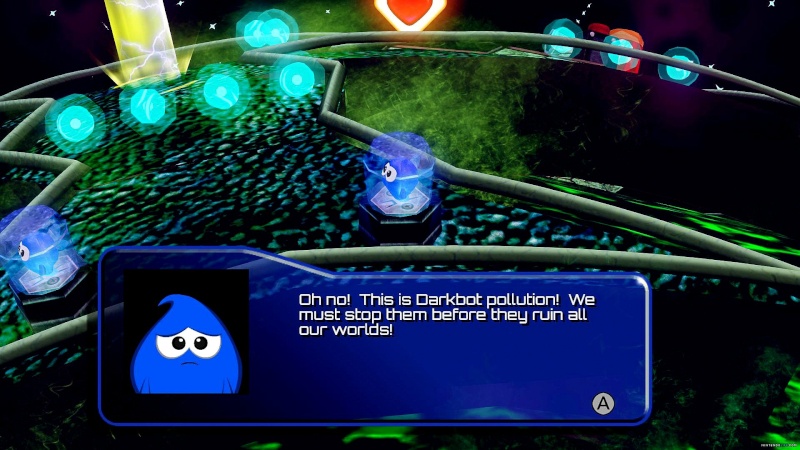 Armillo the armadillo inhabits a world full of unique 3D planets, and is similar to Super Mario Galaxy in that you …

[ Full reading ]
Comments: 2
Update: Pokemon Omega Ruby and Alpha Sapphire

Fri 18 Jul 2014 - 13:48 by KiwiPanda
Secret Bases, a New Mega Evolution, Cosplaying Pikachu, Contests and More


In the past two weeks, the growing hype for third-generation remakes Pokemon Omega Ruby and Alpha Sapphire has boomed with plenty of new information.




Possibly the most wanted feature to return, the slew of announcements began on July 8 with a surprise release of Secret Bases. Now known as "Super-Secret Bases," the features from the beloved originals remain intact -- bases are created through the use of the move "Secret Power"; are found in certain trees and wall indentations; and (of …

[ Full reading ]
Comments: 3
Review - Guacamelee! Super Turbo Championship Edition (Wii U eShop)

Wed 16 Jul 2014 - 17:40 by Dash


    If you own a home console made by a company other than a Nintendo one or a gaming computer, you may have already heard about the metroidvania known as Guacamelee!, which came out in 2013 for Playstation 3, Playstation Vita, Mac, Linux, and Windows. This title was met positively a year ago, and Drinkbox Studios decided that they could add a bit more to the game for "next-gen" consoles as well. This updated version added the "Super Turbo Championship Edition" to its title, and also features enhanced HD graphics along with a few extra levels and bosses on top of the DLC …

[ Full reading ]
Comments: 4
Squid's Odyssey Review (3DS eShop)

Tue 15 Jul 2014 - 16:32 by Professor Clayton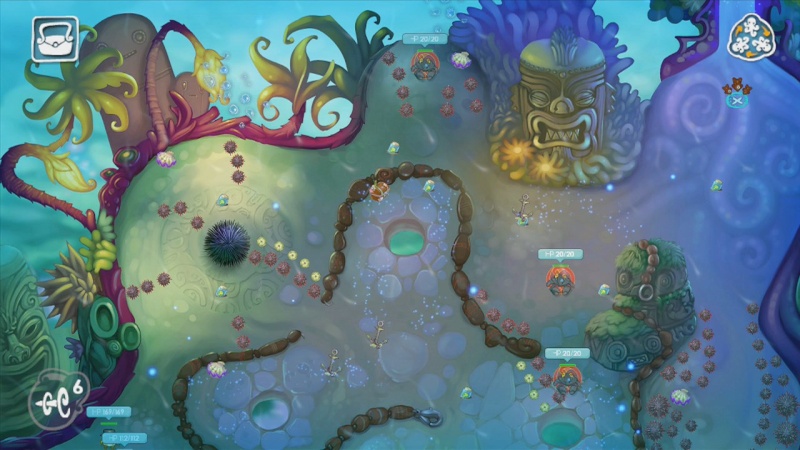 After releasing their latest Squid game on Nintendo's Wii U eShop, The Game Bakers brought their game to the world of the 3DS via the eShop. Squid's Odyssey on the 3DS plays the same as every other version, as you control Steev and his gang of squids in themed underwater levels.
  Diving into Squid's Odyssey, you encounter the story plot of the 'sea' world being taken over by some nasty creatures, and you are almost immediately flung into the action. Flinging itself is the main control here, as each squid must be flung to move and attack.  This is controlled very well on the 3DS touchscreen, but there's also circle pad controls for those seeking a more precise …

[ Full reading ]
Comments: 0
Review: Color Zen (Wii U)

Wed 9 Jul 2014 - 18:29 by NoUsernameHere
A really colorful game

Color Zen is a new type of puzzle game made by Crypronia. It was released on the Wii U eShop on May 15th, 2014. Like the case with Color Zen Kids, it was originally on the App Store, but was ported to the 3DS and Wii U eShops later on. It is a great game for those who are into puzzle games or at a young age. It has color-themed puzzles, and many vibrant and bizzare color puzzles at that. I could go on about the history of Color Zen and other info about it for hours, but I have to draw the line somewhere. So let's move onto the important parts.

As explained from my Color Zen Kids Wii U review here, it is a new type of puzzle game that invites you …

[ Full reading ]
Comments: 0
What Nintendo games deserve the Theaterhythm Final Fantasy Treatment?

Wed 2 Jul 2014 - 21:34 by Professor Clayton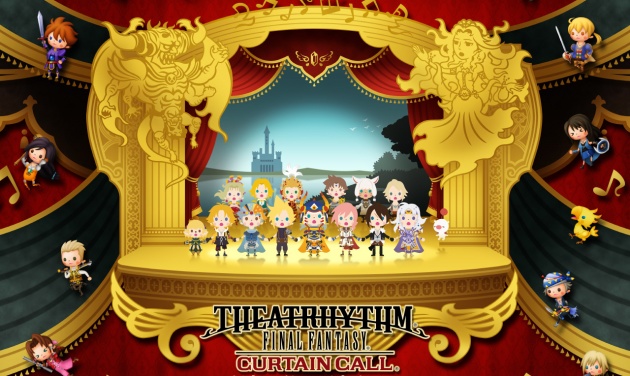 Theaterhythm Final Fantasy, and its sequel, Curtain Call, both bring the ever popular Final Fantasy series to the 3DS, through the medium of a music game. These games let (or will let, as Curtain Call is not released in the West) players relive the best moments of every game through cutscenes along with the most memorable songs from the franchise. For a game with such a wide variety of games, and a memorable soundtrack, this music game is thriving well on the 3DS console, and it follows to reason that other games may benefit from this treatment.
While Nintendo has no right to the Theaterhythm series, they can always make their own games in the same vein; and it …

[ Full reading ]
Comments: 5
Color Zen Review (3DS eShop)

Tue 1 Jul 2014 - 19:15 by Professor Clayton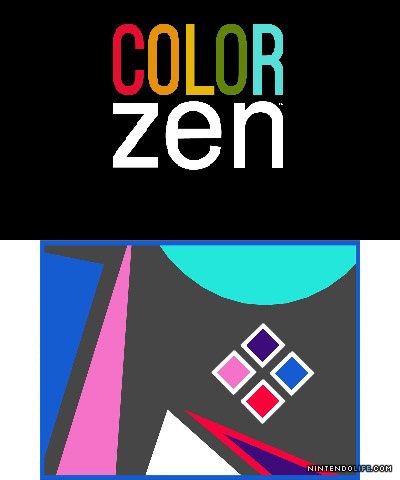 Cypronia previously released Color Zen on mobile devices, and recieved much praise from puzzle fans and reviewers. This led to the decision to port this unique game, and its sequel of sorts Color Zen Kids, which felt more like an expansion pack than a main game. Color Zen, the color puzzle solving roots from which Kids sprouted, is thankfully a wonderfully fun and unique game sure to please any puzzle fan out there.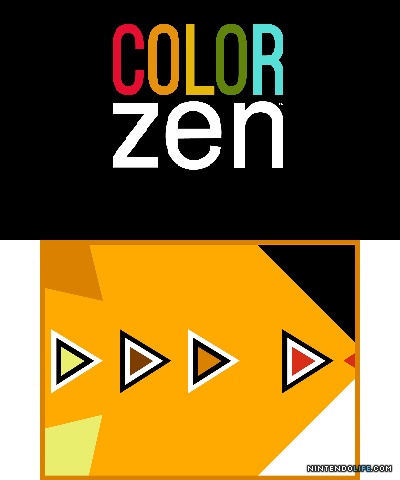 The concept is simple across both 3DS and Wii U versions; combine similar colors together to remove them from the screen. The goal is to be left with only the color specified for the level, indicated by …

[ Full reading ]
Comments: 0
Color Zen Kids Review (Wii U)

Sun 29 Jun 2014 - 19:27 by NoUsernameHere
Shaping up all cute-like



Color Zen Kids is a one player puzzle game made by Cypronia, released on the Nintendo Wii U eShop on June 19th, 2014. It was originally for the App Store but was ported to the Wii U and 3DS eShops. It is super simple, and also super short, perfect for younger kids. However, not so perfect for older teens and adults. It has animal themed puzzles and shapes, as 100 Puzzles to solve. Let's delve deeper, shall we?

Color Zen Kids is an entirely new kind of Puzzle game, where you just sit back and solve animal themed puzzles. There are no awards or pentalties for winning or losing, just …

[ Full reading ]
Comments: 0
Squids Odyssey Review

Sun 29 Jun 2014 - 15:26 by Cap'n Pancakes


With Nintendo's much improved eShop service on the Wii U and 3DS have come many new and exciting possibilities. One such example is the porting of popular mobile titles to Nintendo's machines. The subject of today's review is one such game. Is Squids Odyssey worth your time, or should it have stayed on mobile platforms?




The story in Squids Odyssey is a rather basic and cliched affair. An evil black slime has started to spread across the ocean, destroying everything in its path and turning the sea life into aggressive monsters. You take control of a party of four heroes, (meeting more …

[ Full reading ]
Comments: 2
Statistics
We have 28 registered users
The newest registered user is KingOfEvil64

Our users have posted a total of 1113 messages in 112 subjects