Review: Hazumi (3DS eShop)

Sat Aug 01, 2015 3:54 am by Knuckles
Budget Balanced Block Breaking


Since it's debut in 1976, the game Breakout has been ported to nearly every console imaginable. …

[ Full reading ]
Comments: 0
Review: 50 Pinch Barrage!! (3DS eShop)

Tue Jul 28, 2015 11:00 am by Zalbet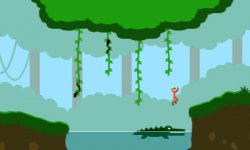 The premise of 50 Pinch Barrage!! is pretty simple, the player is stuck on a deserted island and must overcome a series of ''pinches'' or challenges in order to return to civilization. It's a game which clearly takes its inspiration from old school platformers, something which is practically a trope by now. This …

[ Full reading ]
Comments: 2
Review: Tilelicious: Delicious Tiles (Wii U eShop)

Fri Jul 24, 2015 10:22 am by Professor Clayton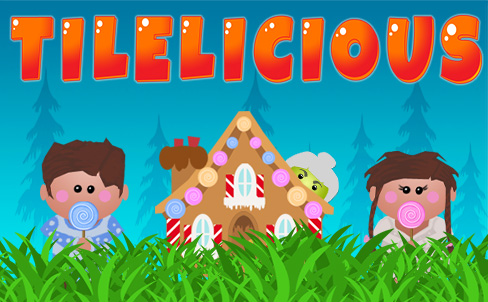 Taking popular games from other platforms and bringing altered versions of them to other consoles is a strategy we've seen a lot recently on the eShop. In order to succeed, developers need to vary gameplay enough to make it fresh and enjoyable. Tilelicious: Delicious Tiles takes the core gameplay of 2048 and turns it into …

[ Full reading ]
Comments: 0
Review: Navy Commander (3DS eShop)

Thu Jul 23, 2015 2:37 pm by Professor Clayton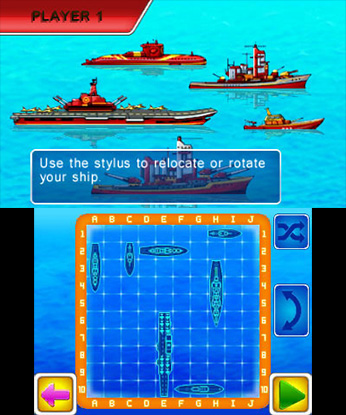 Battleship is a game that is nearly 50 years old and has remained a staple among board games for decades. Navy Commander brings the thrilling two player guessing game to the 3DS eShop in hopes of creating a portable version to play on the go. While lacking any physical pieces is the intent, it is also the downfall of …

[ Full reading ]
Comments: 0
Review: Dot Arcade (Wii U eShop)

Wed Jul 22, 2015 2:52 pm by Professor Clayton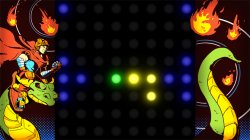 There is an increasingly large number of games saturating the market which rely on nostalgia to perform well. While not a bad strategy sometimes titles begin to feel like they are relying on the fact that they can feel a bit simplistic and simply copy older titles. Dot Arcade bucks this trend by being a reference to old …

[ Full reading ]
Comments: 0
Review: My Style Studio: Notebook (Wii U eShop)

Tue Jul 21, 2015 11:01 am by Professor Clayton
Better off with real Paper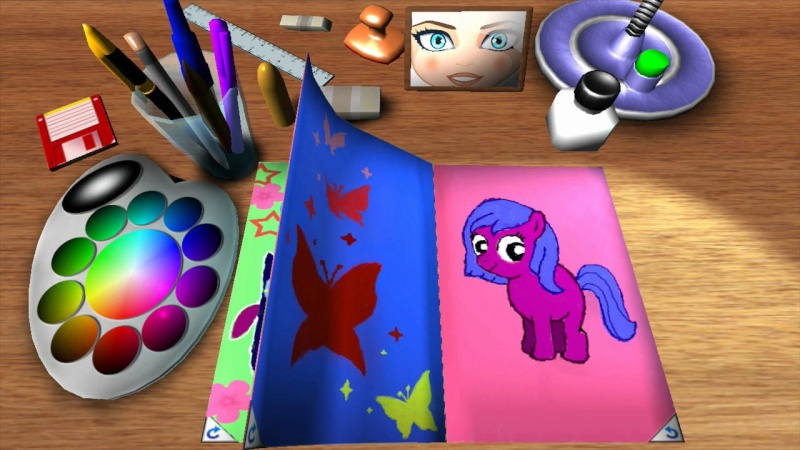 My Style Studio: Notebook is more of an app for the Wii U than a game, as it lets you draw in a virtual book. While not the most thrilling of eShop releases, it attempts to fill a small gap of opportunity for users looking to draw on their Wii U system. Unfortunately this isn't really a gap that needs to be filled, …

[ Full reading ]
Comments: 0
Review: Super Destronaut (Wii U eShop)

Thu Jul 09, 2015 11:24 am by Professor Clayton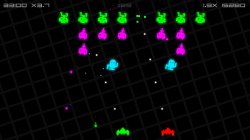 Over 30 years ago, games like Super Destronaut were as complex as you could get. Arcades were filled with games such as Space Invaders, which truly paved the way for modern videogaming. While simplistic on first sight these titles were and remain enjoyable for many to this day, and Super Destronaut from Petite Games is …

[ Full reading ]
Comments: 0
Review: Gravblocks+ (Wii U eShop)

Fri Jul 03, 2015 9:51 am by Professor Clayton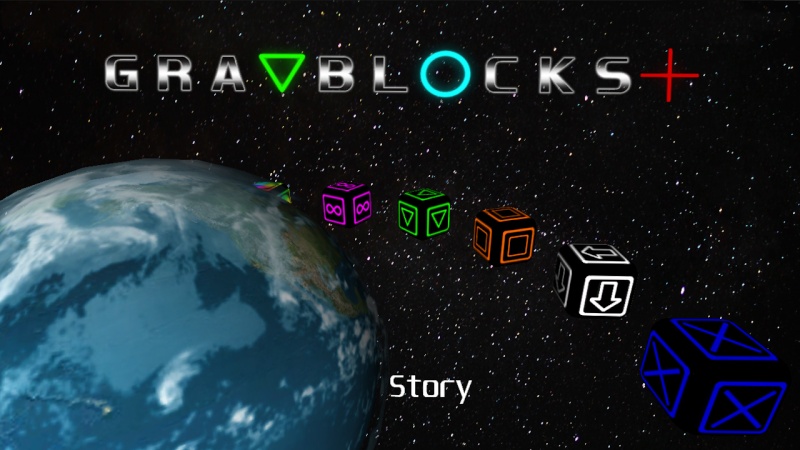 Puzzle games featuring various dropping colored shapes are a dime a dozen nowadays, much to the joy of puzzle fans. The variety of these available is staggering, with retro, free to play, HD and variations like Dr. Mario available. From Nothing Game Studios thankfully realizes that in order to succeed in this genre, solid …

[ Full reading ]
Comments: 0
Review: Don't Touch Anything Red (Wii U eShop)

Thu Jul 02, 2015 12:22 pm by Professor Clayton
Seriously, Don't Touch the Red


Game titles aren't usually quite as literal as Don't Touch Anything Red is, which was developed by Helix Games. In this game you attempt to survive as long as possible on an auto-scrolling screen filled with Red hazards, in hopes of reaching a new high …

[ Full reading ]
Comments: 0
Review: Monster Combine TD (3DS eShop)

Fri Jun 26, 2015 8:25 pm by Professor Clayton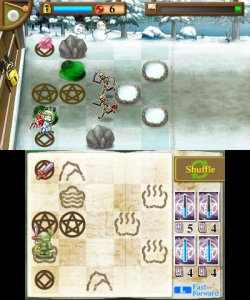 Tower Defence is one of the more underrepresented genres on the eShop across both systems, with the major available title being Plants vs. Zombies. Monster Combine TD competes with this fan-favorite series by using similar gameplay mechanics combined with cards and magic. Sadly it seems a victory isn't in the cards for this …

[ Full reading ]
Comments: 0
Review: Karous -The Beast of Re:Eden- (3DS Eshop)

Thu Jun 25, 2015 6:07 pm by DiscoDriver43
Neither a Beauty nor a Beast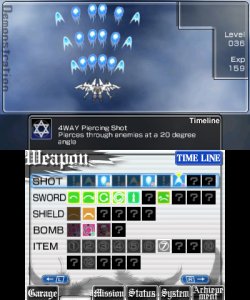 Karous is a shoot 'em up with RPG elements published by Circle Entertainment and developed by Klon. Shoot 'em ups are much like fighters: they have their fans, particularly in Japan, but are somewhat niche.  Karous, a shooter from over in japan, comes in with a mecha and a sword. Unfortunately, shooting or …

[ Full reading ]
Comments: 1
Review - Proun+ (3DS eShop)

Wed Jun 24, 2015 10:56 pm by Dash
Rolling Around at the Speed of Light

           In recent years, more and more unique racing games have graced the Nintendo eShop, bringing a large variety of different racing games from which to choose. From titles like ATV Wild Ride to others like AiRace Xeno, there truly are many different types of racers to choose from on the 3DS …

[ Full reading ]
Comments: 2
Anniversary: Sonic Turns 24, Today!

Tue Jun 23, 2015 3:00 pm by Knuckles
Exploring The Blue Blur's Past and Future


Sega's anthropomorphic mascot has certainly had a rough life. Starting strong out of the gates in 1991, Sonic made it possible for Sega to compete toe to toe with Nintendo. Now, Sonic is lucky to get positive review scores and not have his games be released in an Alpha build. While we aren't denying that Sonic's adventures …

[ Full reading ]
Comments: 0
Preview: Typoman

Mon Jun 22, 2015 5:35 pm by Knuckles


With a name like Typoman, what type of game could this be? An educational adventure for kids teaching them about spelling? A beat 'em up where you play as a hero who attacks grammatically incorrect bad guys? Try a Wii U exclusive platformer where you use words to solve puzzles. Didn't see that one coming did you?

Coming from the creative …

[ Full reading ]
Comments: 1
Preview: Mutant Mudds Super Challenge

Sat Jun 20, 2015 11:15 am by Knuckles
Featuring Rusty from Steamworld Dig!


Mutant Mudds, one of, and arguably Renegade Kid's best game, is the hit that put this Indie on the map. Protagonist Max has had his work cut out for him. After debuting on the 3DS eShop, Max's first adventure quickly spread to almost every available platform. What was it that made Max's first adventure such a hit? Could it have …

[ Full reading ]
Comments: 0
Preview: Animal Crossing: Happy Home Designer

Fri Jun 19, 2015 7:35 pm by Professor Clayton
A Newly Designed Animal Crossing Title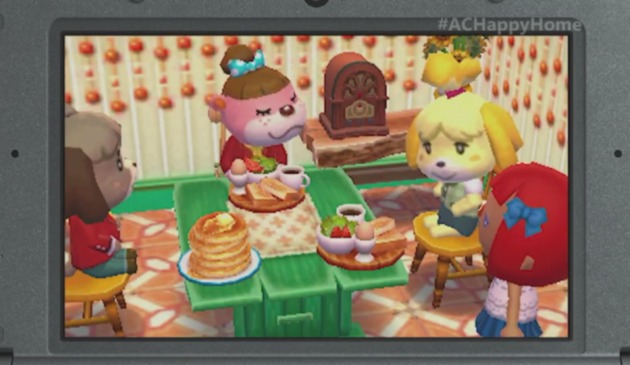 Announced during Nintendo's April 1st Direct, Animal Crossing: Happy Home Designer (HHD) is the first game in the Animal Crossing series to release in nearly three years. While it may seem more recently, Animal Crossing New Leaf released in late 2012 in Japan, while in the West we were able to purchase it …

[ Full reading ]
Comments: 1
Preview: Fast Racing Neo

Thu Jun 18, 2015 5:00 pm by Knuckles

Shin'en Multimedia has been making games for Nintendo Consoles and Handhelds for over 20 years now. Even if they aren't a household name, Nintendo fans should know them from their Nano Assault, Jett Rockett, and Fast Racing Games, along with Art of Balance and sport titles. This year at E3, Shin'en showed off the newest game in their Fast Racing series, …

[ Full reading ]
Comments: 1
Review: My Pet School 3D (3DS eShop)

Thu Jun 18, 2015 1:06 pm by Professor Clayton
Homeschooling may be a Better Choice


Treva Entertainment releases a lot of animal simulation titles on the 3DS eShop, one of which was the not so lovely Outback Pet Rescue 3D. The title had a significant number of shortcomings, and offered plenty of room for improvement with this new release. Unfortunately for anyone looking for a pet …

[ Full reading ]
Comments: 0
E3 2015 NA eShop Sale, Nindies@Home Promotion

Thu Jun 18, 2015 1:10 am by Knuckles
Mario, Zelda, Just Dance, Lego and More


Like last year, Nintendo is having an E3 Summer Sale.This is Nintendo's biggest sale of the year, up to 30% off certain titles. The games in question are from the Mario, Zelda, Yoshi, Just Dance, and Lego franchises, along with a few excellent random 3DS games. This sale lasts until June 23, at 8:59AM PST.

Wii U Retail …

[ Full reading ]
Comments: 0
E3 2015 Nintendo Digital Event Recap

Wed Jun 17, 2015 10:35 pm by Knuckles


E3 2014 was amazing for Nintendo last year. Filled with three excellent days of live streaming content courtesy of the Nintendo Treehouse, the announcement of Splatoon, the amazing Super Smash Bros. Invitational, the first Legend of Zelda Wii U trailer, those were just the highlights. For many fans, the hype from last years' event lead to high …

[ Full reading ]
Comments: 2
Statistics
We have 78 registered users
The newest registered user is Zalbet

Our users have posted a total of 3182 messages in 346 subjects