Review: A World of Keflings (Wii U eShop)

Wed Nov 26, 2014 7:02 pm by Professor Clayton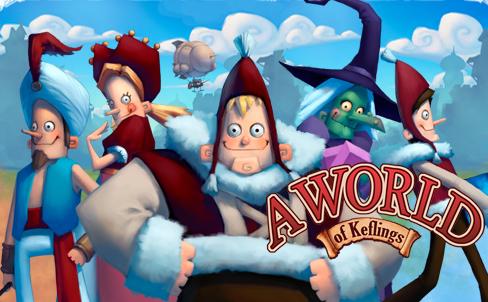 Nintendo systems have been graced by a wide variety of video game genres, from the increasingly common platformer to puzzle games and about every type of sports imagineable, but if one underrated genre was chosen from Nintendo's library it might just be the category of simulation mixed with management and expansion. Quite an odd genre, however, A World of Keflings manages to make the idea work, and joins the likes of the Pikmin series and Little King's Story near the top of the Nintendo library.

Essentially, A …

[ Full reading ]
Comments: 0
Review: Castle Conqueror EX (3DS eShop)

Thu Nov 20, 2014 10:02 pm by Knuckles



Castle Conqueror may be a franchise familiar to gamers by name alone. There have been numerous entries into the series, both on the DS and 3DS platform, and it would be easy to presume these titles were sequels to each other, just an expansion pack of the original release with a new feature here, more levels there, etc. However, one would be wrong, as Castle Conqueror Revolution added several new features, Castle Conqueror Against added difficulty settings, Castle Conquerors Heroes changes the series to turn based and added several new …

[ Full reading ]
Comments: 0
Review: Ballpoint Universe: Infinite (Wii U eShop)

Thu Nov 20, 2014 8:37 am by Professor Clayton
Looks a lot better on Paper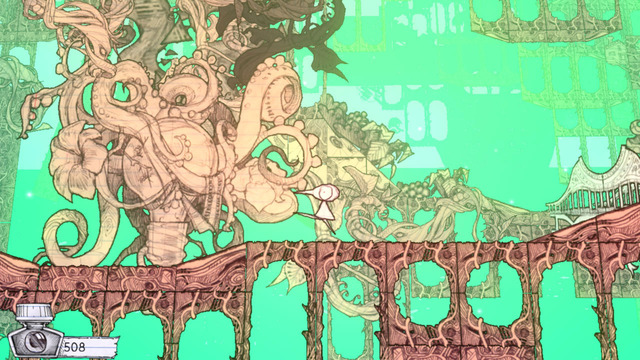 Ballpoint Universe: Infinite is one of the most unique games to hit the Wii U eShop yet, most noticeably in its hand drawn, completely inked art style which sets it apart from every other title on the digital platform. Another rather unique feature of the game is the slightly odd combination of Platforming and Side-Scrolling Shooting, though the penmanship on the gameplay isn't nearly as remarkable as the animated artwork itself.

Throughout Ballpoint Universe: Infinite, you'll be in control of an absolutely …

[ Full reading ]
Comments: 0
Synopsis: Sonic Boom (TV Series)

Tue Nov 11, 2014 8:48 pm by Knuckles



To say Sega wasn't counting on Sonic Boom this holiday season is to say Nintendo isn't counting on Super Smash Bros. for Wii U to shift millions of units. With two upcoming video games, Archie Comics running Sonic Boom comics, action figures and the new TV show, the Sega's investors and higher ups are hoping that this gamble with the Sonic brand will pay off. After watching the first two episodes, it is safe to say that Sonic Boom is blasting through with sonic speed.




Starting off with a joke insulting Dr. …

[ Full reading ]
Comments: 0
Review: PING 1.5 + (Wii U eShop)

Tue Nov 11, 2014 4:04 pm by Professor Clayton
Guide Your Cube to Safety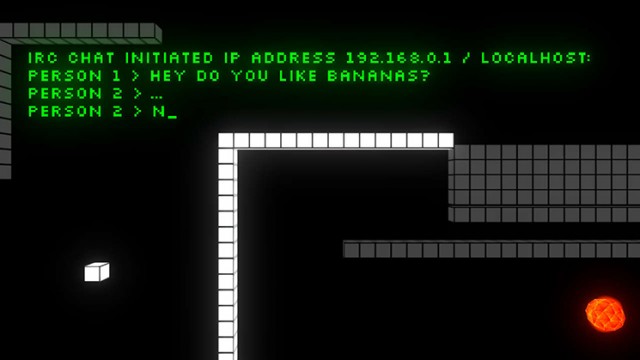 PING 1.5+ is another in the long line of Indie games being released on the Wii U eShop, but manages to bring a more unique approach in gaming to the table than some of its competition. PING 1.5+ is, in essence, a puzzle game adaptation of classic arcade game PONG, though one with hard as nails gameplay.

In PING 1.5+, you control a cube who goes to war with other cubes, and travel through levels in order to eat the pixelated oranges at the end of each level. While the premise is a bit odd, it is explained in …

[ Full reading ]
Comments: 1
Indie Dev of the Day and Giveaway: Day 5

Mon Nov 10, 2014 9:28 pm by Knuckles


We have shined a pixelated spotlight on the developers of eShop hits such as Armillo, Guacamelee, Stick it to the Man, and many of RCMADIAX's games, and have more to come. Today's Indie Spotlight Giveaway choice doesn't need us to shine a light on them, Rain Games' hit Teslagrad does it for them. This electrifying Metriodvainia game took an extra ten months getting to the Wii U after its PC release. Teslagrad is acclaimed all across the board, and we rather enjoyed it in our review, and Rain Games hopes that lightning will strike twice, perhaps even …

[ Full reading ]
Comments: 14
Roundup: Mario Kart 8 DLC

Sun Nov 09, 2014 2:03 pm by Professor Clayton
Everything We Know So Far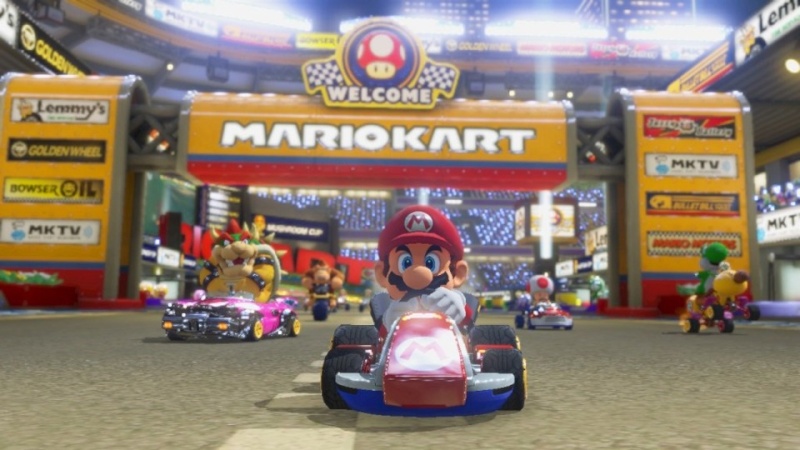 Nintendo made a bold and long awaited move with its popular franchises earlier this year, and started offering DLC for series such as Mario Kart and Smash Bros. in unique and new ways (such as amiibo compatibility). With Mario Kart 8 in particular, there has been a lot of information announced pertaining to the game which can be considered DLC, and here we've gathered up all of the information available at this point.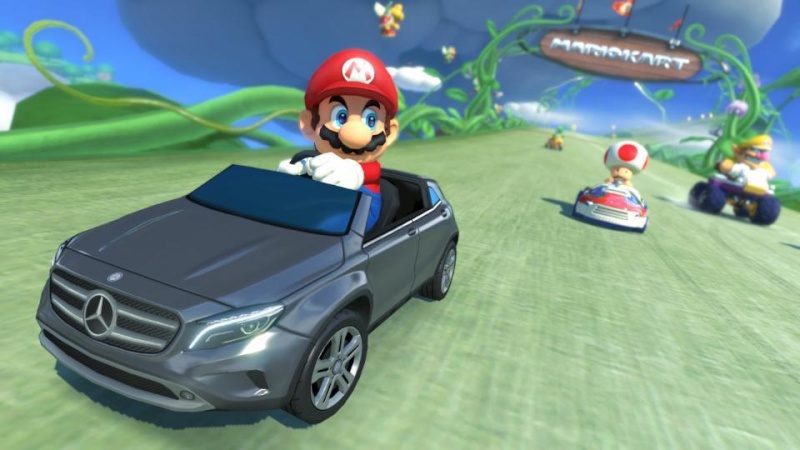 Firstly, Nintendo released a set of …

[ Full reading ]
Comments: 1
Review: Darts Up (Wii U eShop)

Sat Nov 08, 2014 7:38 pm by Dash
Does it Hit the Target, Or Should You Dart Away?


    Darts Up is yet another one of the numerous budget titles on the Wii U eShop right now, which certainly isn't a bad thing. There are still ones you have to look out for, though. Will this be one that you try your hand or, you will it miss the target completely?
    Darts Up is essentially a slightly refined minigame, and this is where its problems start. To be fair, EnjoyUp Games did try to flesh out the game more, but there's undoubtedly more they could have done. There are 4 different modes that you …

[ Full reading ]
Comments: 4
Community: Finding the Best Mario Kart | Round 5

Sat Nov 08, 2014 7:04 pm by Professor Clayton
The Semifinals are Upon Us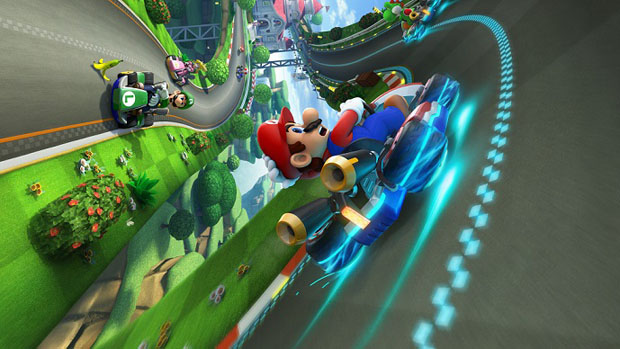 In our ongoing quest to find the greatest and most beloved Mario Kart game, we've wrapped up the first portion of our bracket, with four titles having advanced on. Mario Kart 64 took a victory lap along with Double Dash!! and Mario Kart Wii. In the fourth round, the most landlside decision yet, Mario Kart 8 crushed Mario Kart 7, in an 87% vote for the HD version, and advanced on to the semifinals.

The next two rounds will be crucial to determining a winner, and will face Mario Kart 64 off against Mario Kart …

[ Full reading ]
Comments: 1
Review: Paper Monsters Recut (Wii U eShop)

Thu Oct 30, 2014 9:10 pm by Professor Clayton
Keeps From Falling Too Flat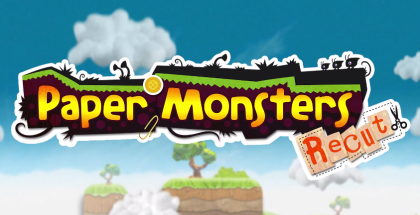 One genre of games the Wii U eShop is filling up with is platformers, some of which nail the gameplay, and others which fall relatively flat. Mobot Studios decided to throw their hat into the ring with Paper Monsters Recut, an improved port of Paper Monsters for iOS devices, and aims to bring a visually attractive platformer that appeals to both younger and older players.

The most noticeable change from its previous release is the improved high definition graphics, which manage to nicely showcase the game's …

[ Full reading ]
Comments: 1
Statistics
We have 62 registered users
The newest registered user is marionhamcoi

Our users have posted a total of 2138 messages in 199 subjects