Community: Finding the Best Mario Kart | Round 3

Tue Sep 30, 2014 8:03 pm by Professor Clayton
Community: Finding the Best Mario Kart | Round 3
Mario Kart DS vs Wii


In the third round of our Mario Kart contest, two more versions of the popular series will compete for your votes. The winning game will progress to the semi finals, where it could fact our Round 1 winner, Mario Kart 64, or our Round 2 winner of Double Dash!! Our last poll was a runaway victory for the 64 version of Mario Kart- it won in a whopping 40-11 vote turnout.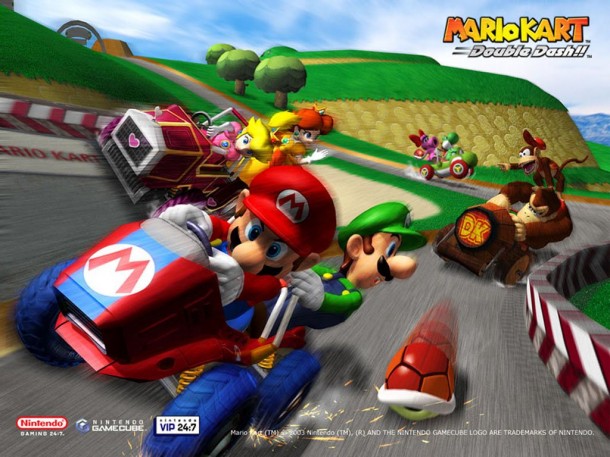 This time however, both versions of Mario Kart offer something never before seen in the series- a new …

[ Full reading ]
Comments: 3
Review: Steamworld Dig (Wii U eShop)

Mon Sep 29, 2014 6:26 pm by NoUsernameHere
Review: Steamworld Dig (Wii U eShop)
Digging Its Way to the Top

Steamworld Dig, as you may know, is a game that was released last year on the 3DS eShop. However, it was later released on Wii U, PS4, PS Vita and PC. It's available for $9.99 in the US, and £6.99/€7.99 in the UK/Europe. But does it really live up to that price?




Steamworld Dig starts out with a miner named Rusty walking into Tumbleton. When suddenly, the ground beneath …

[ Full reading ]
Comments: 2
Review: Spikey Walls (Wii U eShop)

Wed Sep 24, 2014 7:05 pm by Professor Clayton
Review: Spikey Walls (Wii U eShop)
Flap Your Way to Victory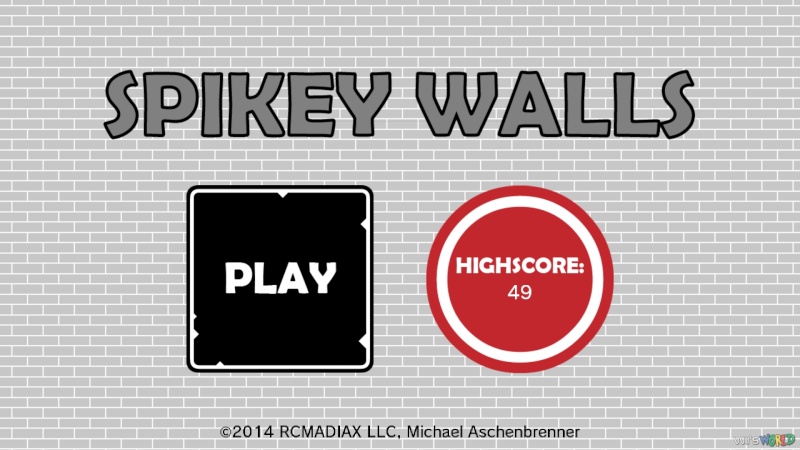 The one man team of RCMADIAX has been hitting up the Wii U eShop frequently this past year, with budget titles like BLOK DROP U providing quick bursts of fun at a low price. The latest game to release is SPIKEY WALLS, a simplistic yet addicitng auto-scrolling platformer of sorts.

SPIKEY WALLS' simplicity holds firm throughout its entire presentation, as you control a Fly with repetitive taps of the A button. Your goal is merely to survive as you pass through walls coated in …

[ Full reading ]
Comments: 1
Want A Free Download of Mighty Gunvolt?

Mon Sep 22, 2014 3:32 pm by Dash
Seeing As We Happen To Have An Extra Code...


Want a free download of Mighty Gunvolt, even if you don't plan to download Azure Striker Gunvolt? Or, do you just want a new game for free, regardless of what it is? Well, you'll be pleased to know we have an extra code for the game, and are giving it away to one random person who answers this question...

What are you most looking forward to in Super Smash Bros. for Nintendo 3DS, and why, OR if you're not interested in the game, why not?

Answer the …

[ Full reading ]
Comments: 16
Review - Teslagrad (Wii U eShop)

Sun Sep 21, 2014 2:45 pm by Dash
Shockingly Attractive


    If you aren't a PC gamer, or haven't been keeping up with gaming news too much, you may be unaware of the 2D puzzle platformer Teslagrad from Rain Games. Teslagrad originally came out for Steam way back in December, and it's been delayed for the Wii U eShop a few times since then, but has the 10 month long wait been worth it?




    You start the game off with the title screen transitioning into the very beginning of the story. A man carries a baby boy to …

[ Full reading ]
Comments: 5
Review: Outback Pet Rescue 3D (3DS eShop)

Thu Sep 18, 2014 8:18 pm by Professor Clayton
This Game Needs to be Rescued



As you awaken in your humble Australian abode, a soothing melody floats through the air, and the smell of nature infiltrates your nostrils. It's another day in the Outback, living your dream job as a veterinarian for wild animals, and you breathe a heavy sigh of relief; your job is everything you dreamed it would be, and life is perfect. This is the atmosphere Raylight Studios tried to create with Outback Pet Rescue 3D, but did they manage to hit the …

[ Full reading ]
Comments: 1
Community: Finding the Best Mario Kart | Round 2

Sat Sep 13, 2014 4:09 pm by Professor Clayton
Super Circuit vs Double Dash



Last week we began what will be the longest running series on 8 Bit Forward; a Community driven quest to define which Mario Kart game is the 'Best'. This is being completed bracket style, with the top games having to earn your votes to advance. The previous poll was a battle between the original Super Mario Kart, of Super Nintendo fame, versus Mario Kart 64. It turns out that your winner was polygons, and Mario Kart 64 advances on to the semifinals!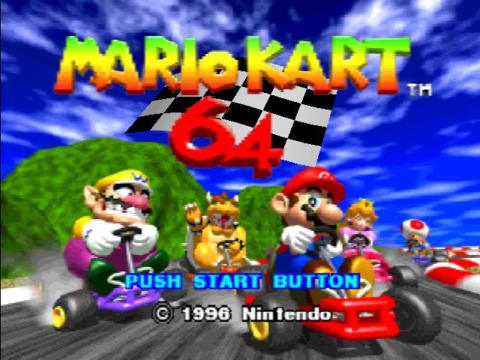 With a new week comes a new set of challengers, and the …

[ Full reading ]
Comments: 3
Alph From Pikmin 3 Confirmed as an Alternate Skin in Smash Bros.

Thu Sep 11, 2014 3:49 am by Knuckles


Editors Note: Alph is not actually a seperate character, but rather a costume for Olimar. They play the same and are not seperate characters. Here is the article in its original form:

Nintendo has previously announced an 8 hour twitch stream for Friday, September 12th, and promised to show off the final build of Smash Bros 3DS while they are at it. It would have been a safe guess to presume Sakurai might just continue to tease us with images of the menus, but Nintendo is known for not being conventional.

In …

[ Full reading ]
Comments: 3
Super Smash Bros for Nintendo 3DS Demo Launches in Japan

Wed Sep 10, 2014 3:48 am by Knuckles


Sakurai's latest Post of the Day on Miiverse might have been a shocker if you hadn't been following your Super Smash Bros. news on September 9th. About six hours before Sakurai's PotD, the first stories were breaking of Japan having a demo for the upcoming game.

The Demo contains several of the menu screens Mr. Sakurai has been recently revealing in his updates, with five brawlers being available to battle with, but the starting roster is rather large. According to Sakurai, there is only one stage available to battle on, Battlefield. …

[ Full reading ]
Comments: 0
Review: Tappingo 2 (3DS eShop)

Tue Sep 09, 2014 7:44 pm by Professor Clayton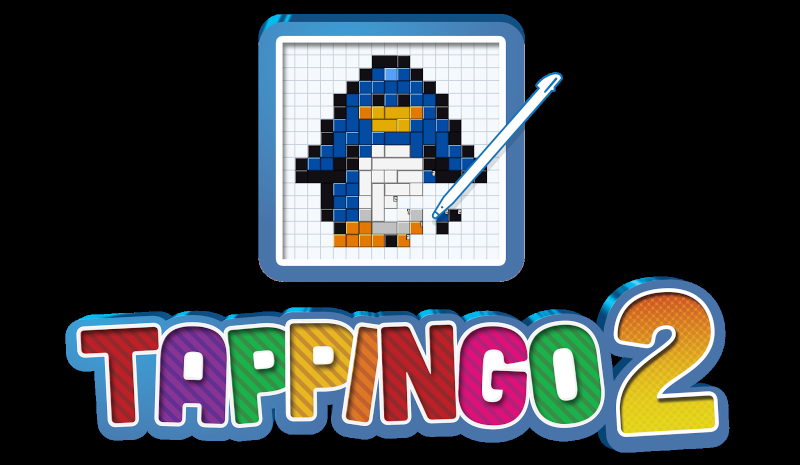 Released earlier this year, the original Tappingo delivered a streamlined, yet addicitve, fun puzzle game for 3DS owners at a budget price. Quickly attempting to replicate the success original, Goodbye Galaxy Games developed and released Tappingo 2; a sequel of sorts, one which offers more of what made the original great along with some minor improvements.

A puzzle game is nothing without a clever or addiciting idea, and Tappingo 2 certainly isn't lacking in either department. With an oh so simple flick of your …

[ Full reading ]
Comments: 0
Statistics
We have 43 registered users
The newest registered user is AlephCK

Our users have posted a total of 1626 messages in 160 subjects