Review: Demon King Box (3DS eShop)

Wed Aug 27, 2014 2:55 pm by Professor Clayton
Fight like a Demon, Sting like a Typo


Demon King Box is the kind of game that wouldn't have made it to release until recent years; with a professional feel meeting a budget price point, Circle Entertainment would have had trouble releasing a game like this to a market which didn't exist for these games. Thankfully for us, modern platforms like the eShop exist, and allow us to experience smaller games we would have otherwise never had the opportunity to play; a perfect example being Demon King Box.

As the opening lays out the story for you …

[ Full reading ]
Comments: 2
Review: Thorium Wars: Attack of the Skyfighter (3DS eShop)

Mon Aug 25, 2014 5:20 pm by Knuckles
Soaring High Amongst the Competition
Raise your hand if you have ever heard of the original Thorium Wars? It's ok if you haven't, the DSiWare game launched back in 2009, and sported a 1000 Nintendo Points price tag. At the time, this was the first game to go above 800 points on DSiWare, and was rather controversial. Thorium Wars: Attack of the Skyfighter is available for $7.99, and while the price drop compared to the original makes the sequel more favorable, is Attack of the Skyfighter an improvement over the original?

Perhaps the biggest surprise about …

[ Full reading ]
Comments: 1
Review: Steel Empire (3DS eShop)

Fri Aug 22, 2014 2:19 pm by Knuckles


Steel Empire is a shoot 'em up classic from the 16-Bit era, gloriously remade for the 3DS, and ported to the North American eShop by Teyon. There is no disputing whether or not this is a good game, but the real question is whether or not it is worth the asking price. Teyon is charging $30 USD for this steampunk shooter, and if the game is worth that price or if Teyon is asking for the moon is up to the buyer.

Steel Empire like the previous sidescrolling shooters from the 90's mainly travels to the right as you traverse levels, but …

[ Full reading ]
Comments: 2
Review | Comic Workshop (3DS eShop)

Thu Aug 21, 2014 12:10 pm by NoUsernameHere

Ah, Comic Workshop, a tool for artists that promises to leave you with some fun drawing experience. Now, some info about the game. It released on the 3DS eShop on July 17th, 2014 in the US. It is also $7.99 in US Dollars. It requires 941 Blocks on your 3DS SD Card to download. But the main question is, is Comic Workshop worth the $7.99? Well, if you want to know, keep reading.




Comic Workshop's drawing tutorials makes it easy to …

[ Full reading ]
Comments: 3
2014 Indie eShop Highlights: Part 1

Wed Aug 20, 2014 7:51 pm by Professor Clayton
These Indie games coming to the eShop in 2014 deserve your attention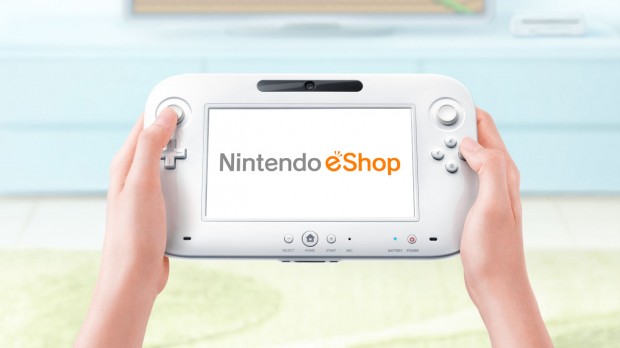 The Nintendo eShop has become one of the hottest places for developers to release their games in the past few years, specifically Indie developers, some of which have found unexpected success on the platform. Sales of games such as Shovel Knight show an increased performance on the eShop when compared to competing platforms; no doubt partially due to Nintendo's recent trend of incorporating accessibility into the process of releasing a game on their systems.

With this …

[ Full reading ]
Comments: 0
Review: Strike Force Foxx (3DS eShop)

Wed Aug 20, 2014 5:18 pm by Knuckles
Don't Mess Up That Chopper Foxx!


Strike Force Foxx feels as if it was taken straight out of an 80's action film and put on to a game console. The plot is just as cheesy as one might suspect, along with all of the main characters falling into stereotypes, but does the game have enough fresh content to rescue itself?

You play as Captain Foxx, a cocky helicopter pilot who has been called in to rescue hostages captured by a terrorist group. The story doesn't get much deeper than that of a typical hotshot action star's tale; thankfully, the helicopter rescues are …

[ Full reading ]
Comments: 1
Microsoft Challenges Reggie, NOA COO Promises to "one-up" the Challenge

Tue Aug 19, 2014 10:28 pm by Knuckles


One simply doesn't mess with the Regginator. After showing gamers what he and his robot doppelganger are capable of at E3 2014 this should be more well known than ever. Thankfully, that didn't stop Microsoft's Phil Spenser from challenging Reggie to a dousing with ice water

This particular challenge has been rather popular recently, with the goal to raise public awareness for ALS (Amyotrophic Lateral Sclerosis) also known as Lou Gehrig's Disease by dousing someone with ice cold water, or donating money to ALS charities, or both.



[ Full reading ]
Comments: 0
Interview with Matt Donatelli of Graphite Lab

Tue Aug 19, 2014 6:52 pm by Professor Clayton
Discusses Hive Jump, Kickstarter and Kicking Alien Butt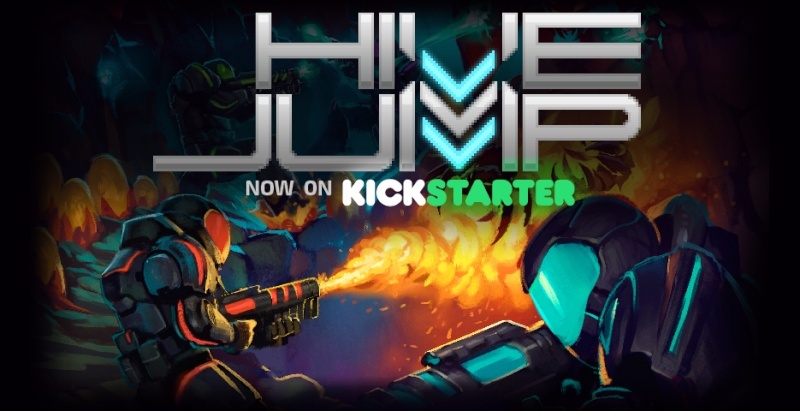 We recently had the pleasure of interviewing Matt Donatelli of Graphite Lab, a company who has taken its first game to Kickstarter in the past weeks. Hive Jump is still working on reaching its goal of being funded, but the game looks spetacular, and the odds for its success seem high. Here to tell you more about their game is Matt:

Would you like to introduce yourself to the readers?

I'm Matt Donatelli, lead designer of Hive Jump. I'm part of an amazing team of game developers …

[ Full reading ]
Comments: 4
8 Bit Forward eShop Card Giveaway

Thu Aug 07, 2014 7:26 pm by Professor Clayton
We're giving away a $10 eShop Card



We did it! 8 Bit Forward has hit a total of 100 Followers on Twitter, a total of 25,000 pageviews, and over 1200 posts! We can only thank our users for making this possible, so we'd like to give a little bit back for your support!

We will be giving away our first prize we've ever had, a $10 eShop card for a USA system! This is a huge milestone for us, payed for entirely by the staff running this site. To enter the raffle, simply join 8 Bit Forward (if you haven't already) and post on this article your answer to this question:

What is your most …

[ Full reading ]
Comments: 24
Yacht Club Games Reports on Shovel Knight's Sales

Tue Aug 05, 2014 7:04 pm by Professor Clayton
Development Costs and Kickstarter Funds also Included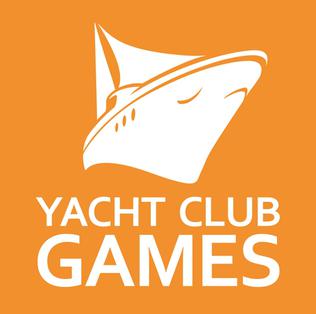 Over a year after their initial Kickstarter announcement, Yacht Club Games has had their first game, Shovel Knight, released for a little over a month. While only the English version is out on 3DS, Wii U and PC, Yacht Club has been more than happy to present the results of their labors for everyone to see. It can all be found on their official blog, but we'll highlight the main points of interest here.

Firstly, the success of Kickstarter for Yacht Club Games is a well known fact; …

[ Full reading ]
Comments: 0
Statistics
We have 41 registered users
The newest registered user is Orick

Our users have posted a total of 1397 messages in 139 subjects