Review: Outback Pet Rescue 3D (3DS eShop)

Thu Sep 18, 2014 8:18 pm by Professor Clayton
This Game Needs to be Rescued



As you awaken in your humble Australian abode, a soothing melody floats through the air, and the smell of nature infiltrates your nostrils. It's another day in the Outback, living your dream job as a veterinarian for wild animals, and you breathe a heavy sigh of relief; your job is everything you dreamed it would be, and life is perfect. This is the atmosphere Raylight Studios tried to create with Outback Pet Rescue 3D, but did they manage to hit the …

[ Full reading ]
Comments: 1
Community: Finding the Best Mario Kart | Round 2

Sat Sep 13, 2014 4:09 pm by Professor Clayton
Super Circuit vs Double Dash



Last week we began what will be the longest running series on 8 Bit Forward; a Community driven quest to define which Mario Kart game is the 'Best'. This is being completed bracket style, with the top games having to earn your votes to advance. The previous poll was a battle between the original Super Mario Kart, of Super Nintendo fame, versus Mario Kart 64. It turns out that your winner was polygons, and Mario Kart 64 advances on to the semifinals!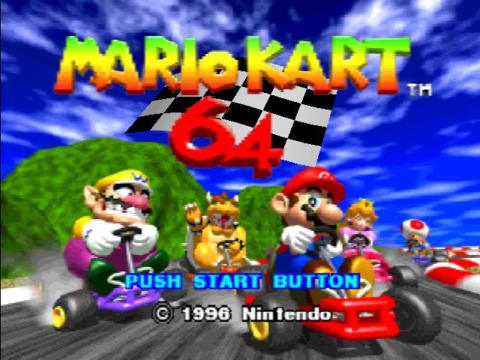 With a new week comes a new set of challengers, and the …

[ Full reading ]
Comments: 3
Alph From Pikmin 3 Confirmed as an Alternate Skin in Smash Bros.

Thu Sep 11, 2014 3:49 am by Knuckles


Editors Note: Alph is not actually a seperate character, but rather a costume for Olimar. They play the same and are not seperate characters. Here is the article in its original form:

Nintendo has previously announced an 8 hour twitch stream for Friday, September 12th, and promised to show off the final build of Smash Bros 3DS while they are at it. It would have been a safe guess to presume Sakurai might just continue to tease us with images of the menus, but Nintendo is known for not being conventional.

In …

[ Full reading ]
Comments: 3
Super Smash Bros for Nintendo 3DS Demo Launches in Japan

Wed Sep 10, 2014 3:48 am by Knuckles


Sakurai's latest Post of the Day on Miiverse might have been a shocker if you hadn't been following your Super Smash Bros. news on September 9th. About six hours before Sakurai's PotD, the first stories were breaking of Japan having a demo for the upcoming game.

The Demo contains several of the menu screens Mr. Sakurai has been recently revealing in his updates, with five brawlers being available to battle with, but the starting roster is rather large. According to Sakurai, there is only one stage available to battle on, Battlefield. …

[ Full reading ]
Comments: 0
Review: Tappingo 2 (3DS eShop)

Tue Sep 09, 2014 7:44 pm by Professor Clayton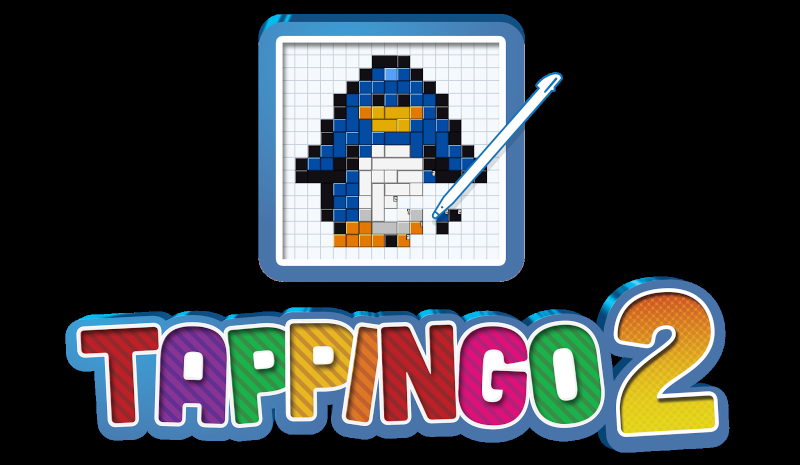 Released earlier this year, the original Tappingo delivered a streamlined, yet addicitve, fun puzzle game for 3DS owners at a budget price. Quickly attempting to replicate the success original, Goodbye Galaxy Games developed and released Tappingo 2; a sequel of sorts, one which offers more of what made the original great along with some minor improvements.

A puzzle game is nothing without a clever or addiciting idea, and Tappingo 2 certainly isn't lacking in either department. With an oh so simple flick of your …

[ Full reading ]
Comments: 0
Community: Finding the Best Mario Kart

Tue Sep 02, 2014 2:11 pm by Professor Clayton
Which game was the best? You decide!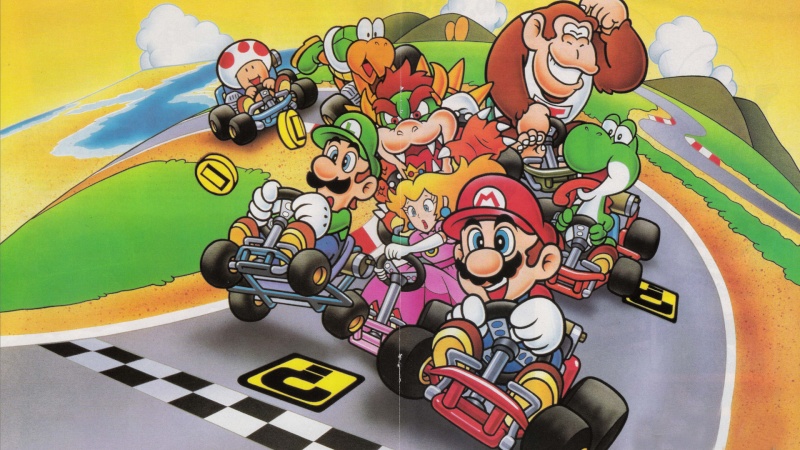 Thinking back on Mario Kart's start, you have to wonder how the series became the hit franchise it is today. The premise of the game was strange at best; with platforming and arcade characters racing around tracks, throwing bananas at each other from boxes on the ground, Mario Kart was certainly an odd idea.

Thankfully for everyone, Nintendo knew what they were doing, and created a hit series which is now almost 25 years old and continues to bring enjoyment to nearly every system they release. While the …

[ Full reading ]
Comments: 10
Review: Demon King Box (3DS eShop)

Wed Aug 27, 2014 2:55 pm by Professor Clayton
Fight like a Demon, Sting like a Typo


Demon King Box is the kind of game that wouldn't have made it to release until recent years; with a professional feel meeting a budget price point, Circle Entertainment would have had trouble releasing a game like this to a market which didn't exist for these games. Thankfully for us, modern platforms like the eShop exist, and allow us to experience smaller games we would have otherwise never had the opportunity to play; a perfect example being Demon King Box.

As the opening lays out the story for you …

[ Full reading ]
Comments: 2
Review: Thorium Wars: Attack of the Skyfighter (3DS eShop)

Mon Aug 25, 2014 5:20 pm by Knuckles
Soaring High Amongst the Competition
Raise your hand if you have ever heard of the original Thorium Wars? It's ok if you haven't, the DSiWare game launched back in 2009, and sported a 1000 Nintendo Points price tag. At the time, this was the first game to go above 800 points on DSiWare, and was rather controversial. Thorium Wars: Attack of the Skyfighter is available for $7.99, and while the price drop compared to the original makes the sequel more favorable, is Attack of the Skyfighter an improvement over the original?

Perhaps the biggest surprise about …

[ Full reading ]
Comments: 1
Review: Steel Empire (3DS eShop)

Fri Aug 22, 2014 2:19 pm by Knuckles


Steel Empire is a shoot 'em up classic from the 16-Bit era, gloriously remade for the 3DS, and ported to the North American eShop by Teyon. There is no disputing whether or not this is a good game, but the real question is whether or not it is worth the asking price. Teyon is charging $30 USD for this steampunk shooter, and if the game is worth that price or if Teyon is asking for the moon is up to the buyer.

Steel Empire like the previous sidescrolling shooters from the 90's mainly travels to the right as you traverse levels, but …

[ Full reading ]
Comments: 2
Review | Comic Workshop (3DS eShop)

Thu Aug 21, 2014 12:10 pm by NoUsernameHere

Ah, Comic Workshop, a tool for artists that promises to leave you with some fun drawing experience. Now, some info about the game. It released on the 3DS eShop on July 17th, 2014 in the US. It is also $7.99 in US Dollars. It requires 941 Blocks on your 3DS SD Card to download. But the main question is, is Comic Workshop worth the $7.99? Well, if you want to know, keep reading.




Comic Workshop's drawing tutorials makes it easy to …

[ Full reading ]
Comments: 3
Statistics
We have 41 registered users
The newest registered user is Orick

Our users have posted a total of 1505 messages in 150 subjects