Review: Paper Monsters Recut (Wii U eShop)

Thu Oct 30, 2014 9:10 pm by Professor Clayton
Keeps From Falling Too Flat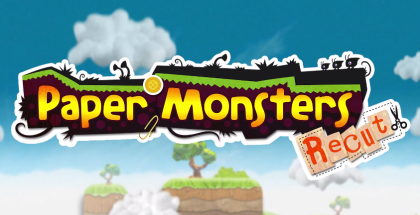 One genre of games the Wii U eShop is filling up with is platformers, some of which nail the gameplay, and others which fall relatively flat. Mobot Studios decided to throw their hat into the ring with Paper Monsters Recut, an improved port of Paper Monsters for iOS devices, and aims to bring a visually attractive platformer that appeals to both younger and older players.

The most noticeable change from its previous release is the improved high definition graphics, which manage to nicely showcase the game's …

[ Full reading ]
Comments: 1
Indie Dev of the Day and Giveaway: Day 4

Mon Oct 27, 2014 5:50 pm by Professor Clayton


RCMADIAX is a developer who, around a year ago, you probably wouldn't have even heard of. Around Fall 2013, almost exactly a year ago, Michael Aschenbrenner formed RCMADIAX (pronounced R-C-Mad-E-Axe,) a one man development studio focused on producing Nintendo Wii U eShop titles, though only as a hobby. With goals of simply releasing a game out into the wild, RCMADIAX worked for three months on their first title, BLOK DROP U.

While appearing as simple as the gameplay itself, BLOK DROP U was a huge success for the new developer, …

[ Full reading ]
Comments: 6
Community: Finding the Best Mario Kart | Round 4

Thu Oct 23, 2014 5:58 pm by Professor Clayton


The fourth round of the Mario Kart contest pits 3D vs HD in the ultimate battle, with Mario Kart 7 competing with Mario Kart 8 for your votes. The winning title will move on to face the winner of last round's contest, Mario Kart Wii, which managed to outrace Mario Kart DS in a photo finish for the records.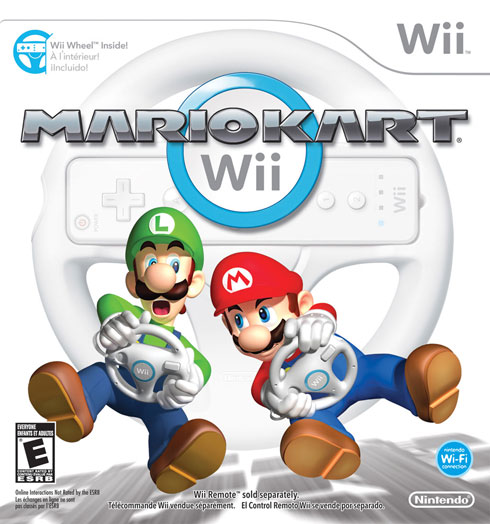 Mario Kart 7 and 8 proudly represent the modern era of Nintendo gaming, as both mastered online play while boasting new graphical updates and characters. Mario Kart 7 released in most countries in early December, …

[ Full reading ]
Comments: 4
Review: The Legend of Dark Witch (3DS eShop)

Mon Oct 20, 2014 8:04 pm by Professor Clayton


Circle Entertainment, the publishers of The Legend of Dark Witch, have had a bit of a spotty record with some of their past releases on the 3DS system; though we particularly enjoyed their latest 3DS eShop game, Demon King Box. Their latest release is in the form of a 2D platformer in which you attack your way to victory through a Mega Man inspired series of levels, but does it manage to hold up to their recent successes?

The Legend of Dark Witch revolves around a Goddess by name of Zizou Olympia, who sets …

[ Full reading ]
Comments: 1
Review: SpeedX 3D Hyper Edition (3DS eShop)

Sun Oct 19, 2014 10:43 pm by Knuckles


Let's make one thing clear right off the back, if endless tunnel runners aren't your thing, then this or the regular SpeedX 3D probably aren't for you. This game provides a basic experience that feels like its worth every dollar spent on it, getting exactly what you paid for, and still manages to be fun even after extended periods of time. Not many smartphone app ports can pull that off, and SpeedX 3D Hyper Edition does so expertly.

SpeedX started out as a smartphone game, …

[ Full reading ]
Comments: 0
Indie Dev of the Day and Giveaway: Day 3

Sat Oct 18, 2014 11:39 pm by Knuckles


Zoink! isn't a developer that most Nintendo gamers will recognize, but they are more than worth of being included in our Indie Spotlight Giveaway. This Swedish team is comprised of game designers, film directors, and advertisement experts; Zoink! is a well rounded group of individuals that combine their talents to make magic. After successfully making commercials for Nike, animating for Disney, coding for Google, and dabbled with a few iOS games, this talented group of people created the delightfully fun and …

[ Full reading ]
Comments: 7
Review: Poker Dice Solitare Future (Wii U eShop)

Sat Oct 18, 2014 5:15 pm by Professor Clayton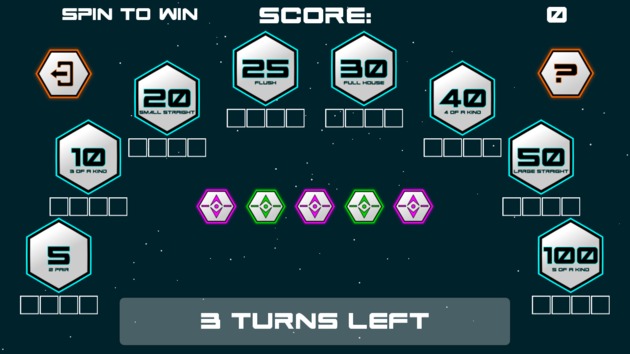 Poker Dice Solitare Future (which we will refer to as PDSF from now on) dropped onto the Wii U eShop earlier this year by developer RCMADIAX, who we interviewed here. After releasing the simple yet charming BLOK DROP U, the mostly single developer studio released PDSF, another simple budget title.

Essentially, PDSF is a combination of Yahtzee and Poker, where you roll the dice in order to build up poker hands. If this sounds complicated, worry not; the game is easily accessible and the gameplay is quick to catch onto. You …

[ Full reading ]
Comments: 0
Review: Turtle Tale (Wii U eShop)

Mon Oct 13, 2014 5:40 pm by Professor Clayton
Slow and Steady Doesn't Always win the Race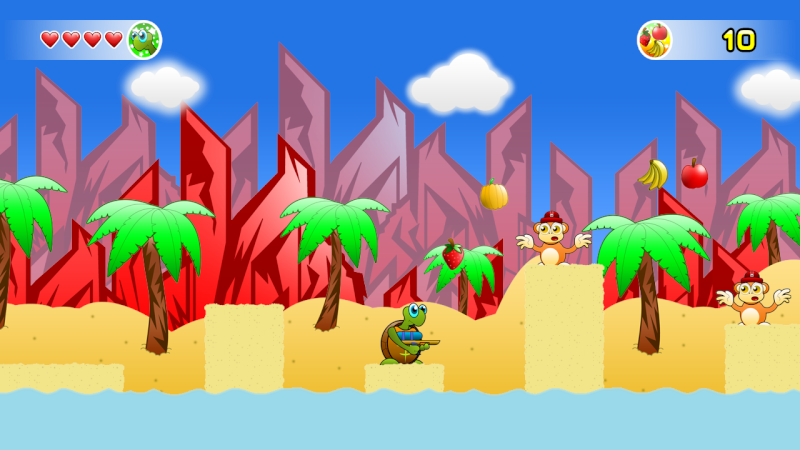 Turtle Tale was previously released on the 3DS eShop earlier this year, and Saturnine Games felt it was worth their while to bring Shelldon, the platforming turtle, up to the HD screens of the Wii U. But does Turtle Tale's HD release build upon the original, or does it merely tread in the same water?

The answer is a complicated no. Most of Turtle Tale is exactly the same as the 3DS version; you control a turtle with a water gun over the course of five worlds, and try to take down the enemy and …

[ Full reading ]
Comments: 0
Indie Dev of the Day and Giveaway: Day 2

Mon Oct 13, 2014 11:12 am by Professor Clayton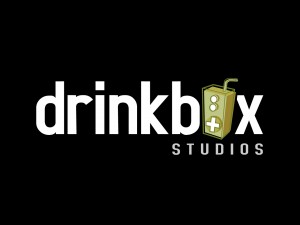 In our most recent series of articles, we're spotlighting Indie Developers who we feel are the best ones to be found on Nintendo's eShop. We started off with Fuzzy Wuzzy Games, developers of Armillo for Wii U, and today we'll focus on another developer who is fairly new to the eShop scene.

Drinkbox Studios formed in Toronto, Canada around 6 years ago, with most members coming directly from the recently disbanded Pseudo Interactive. Over the first few years of their existence, the company worked primarily on Tales from …

[ Full reading ]
Comments: 8
Review: Angry Bunnies: Colossal Carrot Crusade (Wii U eShop)

Fri Oct 10, 2014 4:39 pm by Professor Clayton
Bunnies and Foxes and Carrots... Oh My.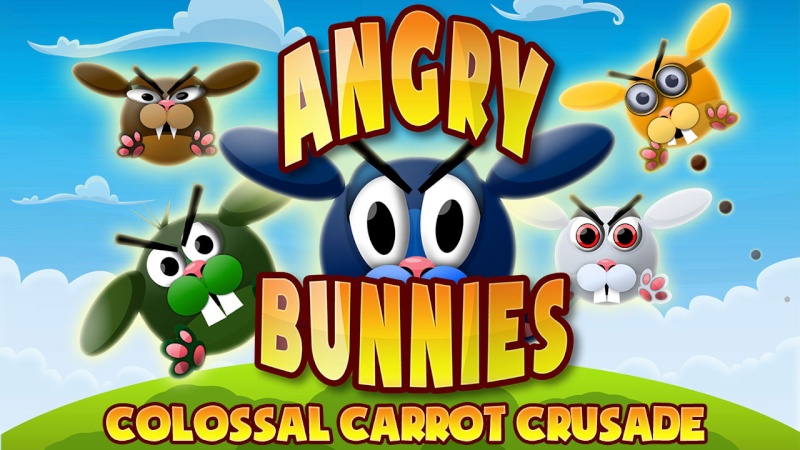 As a game becomes more popular, it will doubtlessly inspire a range of spin-offs and rip-offs to be developed solely in the name of profit. Luckily, for those of us who enjoy playing the same game countless times, Cypronia has stepped up to fill the Animal Flinging genre's void with Angry Bunnies: Colossal Carrot Crusade. While it is a simple port of the 3DS version, Angry Bunnies, it does nothing to differentiate itself from popular title Angry Birds, to the point where this begins to feel like a …

[ Full reading ]
Comments: 0
Statistics
We have 57 registered users
The newest registered user is readyplayerone

Our users have posted a total of 1932 messages in 182 subjects